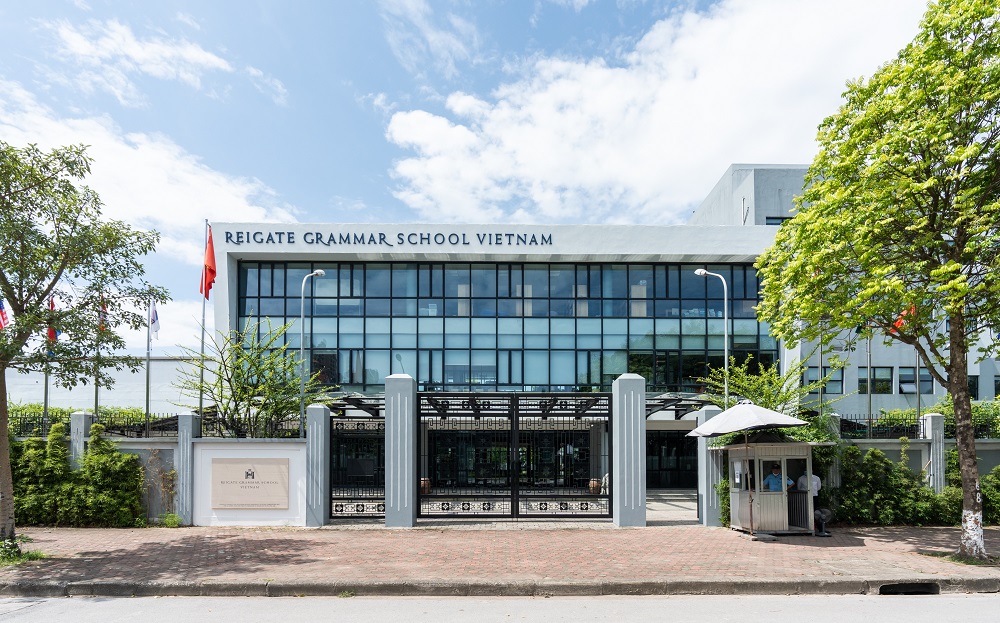 Mission and Vision
Vision 
Reigate Grammar School Vietnam aspires to nurture, empower and connect students with their local and global communities, to become international citizens who are active, compassionate and lifelong learners.
Mission
At Reigate Grammar School Vietnam we value community and connection; the relationships we have with one another are central to our happiness and success at School and beyond. Our mission is to care for and support each individual's potential to become well-rounded, life-long learners with a strong sense of purpose based on their core values. 
We empower and inspire our pupils by providing a challenging and diverse curriculum inside and outside the classroom that enables them to develop skills as reflective, brave, caring and principled learners. 
We encourage our internationally-minded children to be inquisitive, collaborative and innovative by providing an inclusive and supportive environment.
We prepare our Reigatians to use their unique talents and abilities to make this world a better place by providing opportunities to give back to our community.