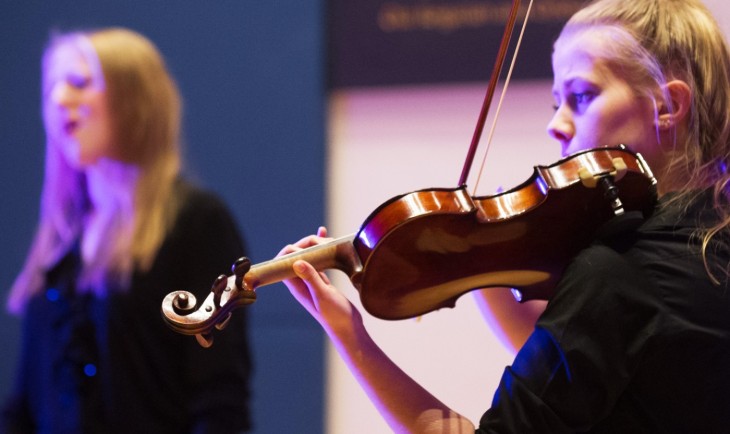 Scholarships
Scholarships at RGSV are awarded for academic excellence and for outstanding ability and potential in music, sport, and art. 
All RGS Vietnam students flourish, developing their talents and skills, and demonstrating high levels of performance both academically and in the wider curriculum. Scholarships recognise those students with exceptional ability or potential in a specific area and seek to nurture this throughout their time at the school by delivering a programme of enrichment and mentoring. Some scholarship awards include fee remission where values may be a percentage or a fixed amount per annum. Scholarships can be held alongside Assisted Places where candidates qualify for additional fee support.
RGSV A Level Scholarship Programme
Cambridge Advanced Level (A Level) is an international qualification for 16 to 18-year-olds who need advanced study to prepare for university and graduate life. The A Level system offers flexible curricula that allow learners the freedom to choose subjects that are suitable for them.
RGSV A Level Scholarship Programme was officially launched by MP Graham Stuart, UK Prime Minister's Trade Envoy to Vietnam, Cambodia and Laos during his visit to Reigate Grammar School Vietnam on 4/4/2022.
More details about the RGSV A Level Scholarship Programme can be found here.
RGSV Founding Student Scholarship Programme
In celebration of the huge achievements of the school over the last 10 years and to recognise the success of our collaboration with Reigate Grammar School United Kingdom, all students who are part of Reigate Grammar School Vietnam in the Academic Year of 2023-2024 will be awarded the Founding Student Scholarship.
Students with the Founding Student Scholarship will enjoy a 50 % fee waiver from 2024-2025 onward that will last until the student graduates or withdraws from the school. Students who are not part of our school in 2023 - 2024 but begin their academic journey with us in 2024-2025 may also apply for consideration to be awarded the Founding Students Scholarship subject to availability of school places, successful application for the scholarship and terms and conditions.
More details about the RGSV Founding Student Scholarship can be found here