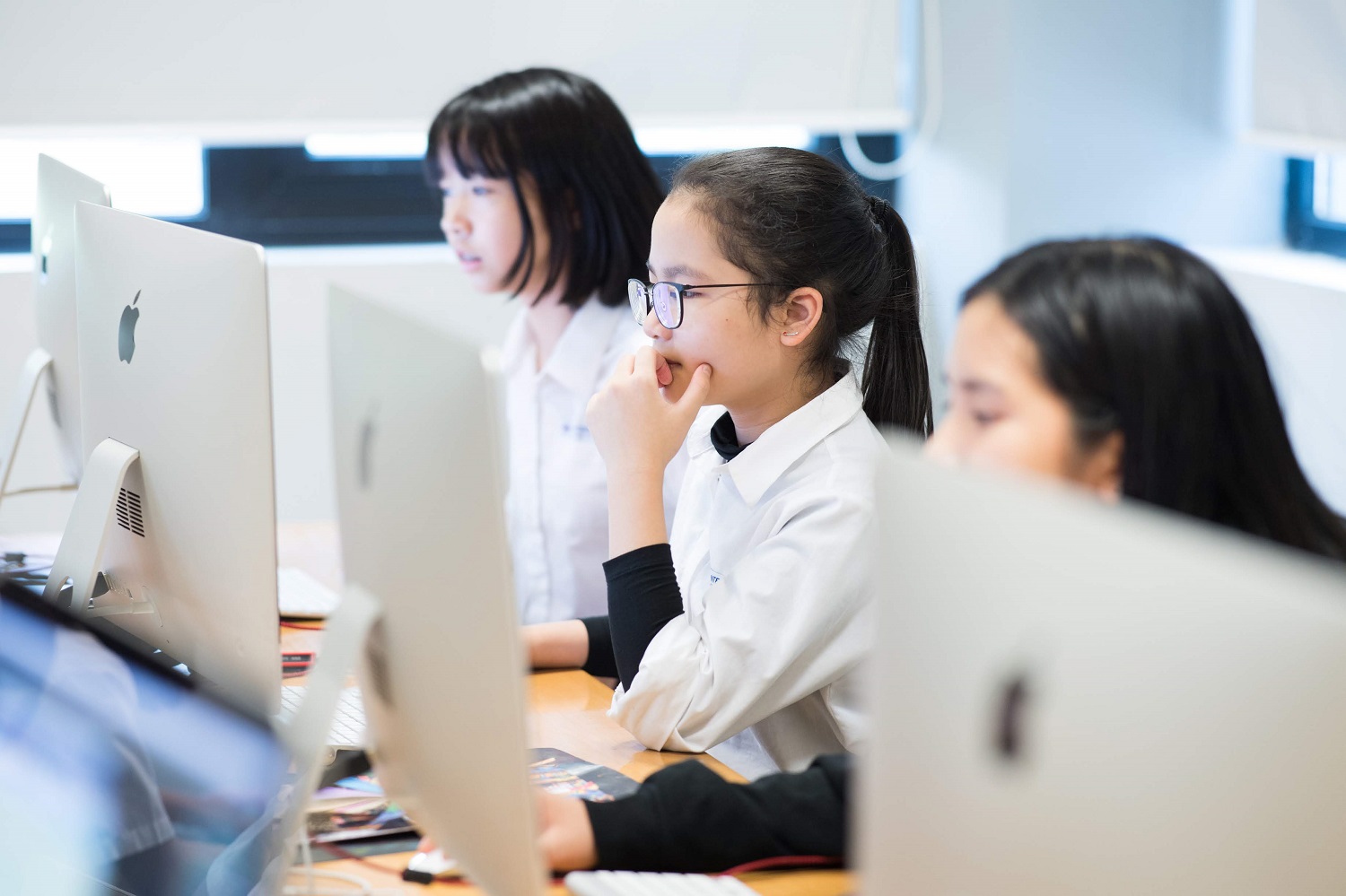 Entry into the Secondary School
All applications  from Year 7 (Grade 6) through to Year 12 (Grade 11) are approved by the Director of Admissions, the Head of Secondary School and the Headmaster.
Pupils who are accepted into  the Secondary School  will normally be expected to have sufficient English language skills, to be able to access the curriculum in order to be accepted into the programme, although pupils that achieve high scores in other areas of their entrance exams may still be considered. 
Once an application has been made, the Admissions Department will contact you to confirm the details of the entrance exam for your child.
As the International Baccalaureate Diploma Programme (IBDP) and A Level courses  are both rigorous and challenging pre-university courses, which are normally taken over 2 or 3 years, applicants will not usually be admitted to the Year 13 (Grade 12) programme.
Entrance Exams 
All applicants from Year 7 (Grade 6) to Year 12 (Grade 11) must complete the Stage 1 test (an online English Literacy, Quantitative Reasoning & Non-verbal Reasoning test) before proceeding to the Stage 2 tests  (written tests in English, home language of Vietnamese or Korean and Mathematics).
Applicants to Year 12 (Grade 11)  (IB DP and A Levels) must also complete an essay and two other written assessments based on their choice of subjects.
The entrance exam can be taken online or on-campus, depending on the current circumstances or on the student's situation.
Applicants who pass the assessments will then attend an interview with the Head of Secondary. 
In order to get familarised with RGSV's entrance requirements and prepare better for exams, please ensure you have read the criteria for admissions to Year 7 - Year 12 of the 2022-23 academic year.
For more information or if you have any queries please contact the Admissions Department on +84 (0) 2435 409 183/ Ext: 110 / 140/ 150, or email admissions@reigategrammar.edu.vn