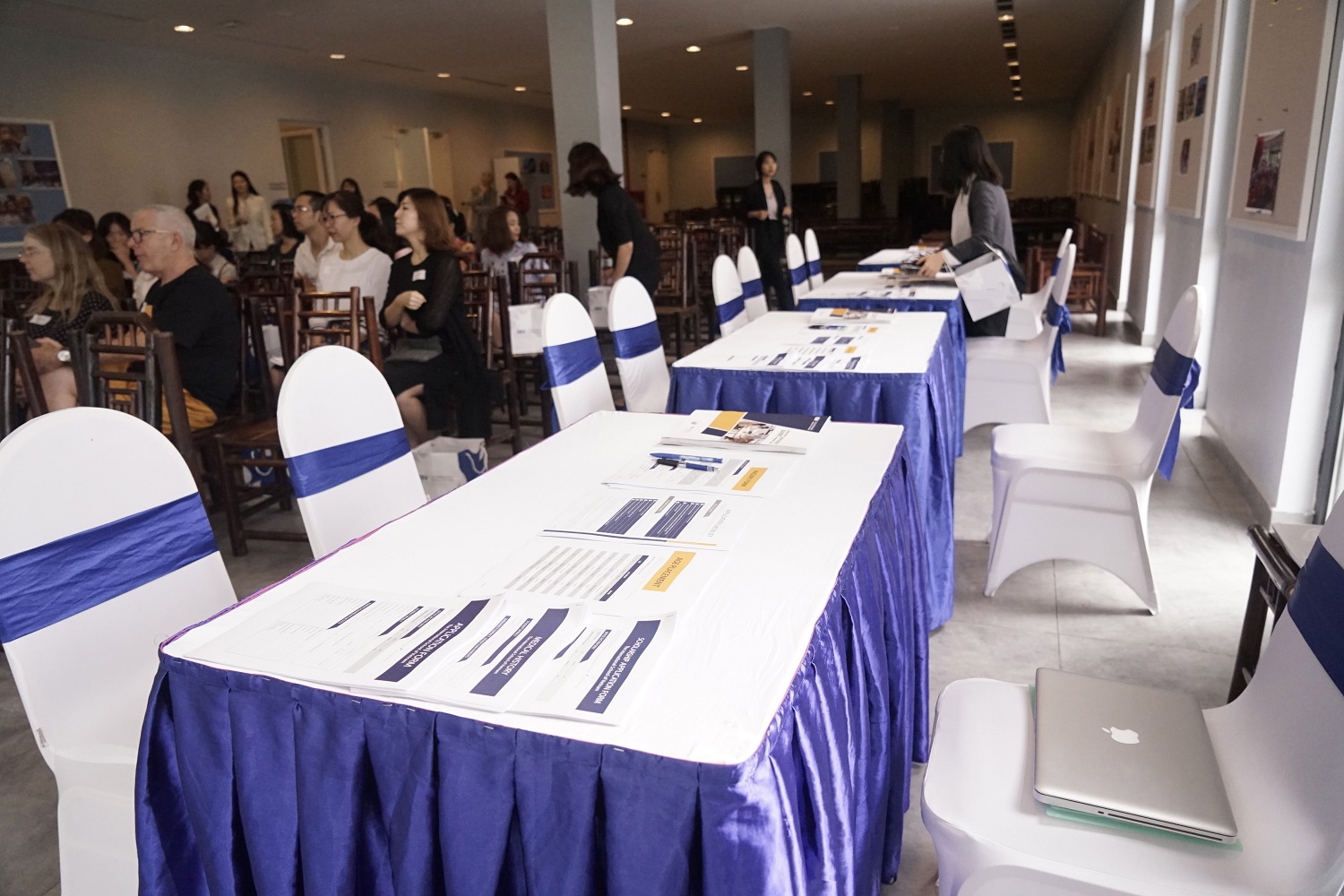 Open Events and Tours
Welcome to Reigate Grammar School Vietnam
We are delighted to show parents and families around Reigate Grammar School Vietnam, and we are proud to say that visitors frequently comment on how friendly our welcome is.
---
Depending on whether you have visited us before, previously registered interest for your child or have a child at RGS already, the process for signing up to a virtual event, open morning or tour will be different.
If you already have a child at RGS or have previously applied, enquired or registered interest to RGS, you will already have an online admissions account and should Click here to sign into your account.  After Signing In, you can access the Inquiry section and start making a new inquiry by clicking on the Inquiry tab on the navigation bar on the left.. This will allow you add your new child to your online account where you can proceed with registering for an event, tour or submitting an application.
If you are new to RGSV and have not visited or registered with us before, click here to register for Private School Tour.
---
Individual Tours – 45 minutes
We are pleased to be able to offer safe individual tours of the school.
---
We look forward to welcoming you into the school in the near future. In the meantime, you may wish to view the following:
Apply Online
Reigate Grammar School Vietnam is proud to be able to offer an online admissions portal that allows you to set up an account, apply and monitor the progress of your child's application and admissions journey online.
Have questions?  Our Admissions team are on hand to guide you through your journey. Please contact +84 (0) 2435 409 183/ Ext: 110 or send an email to admissions@reigategrammar.edu.vn