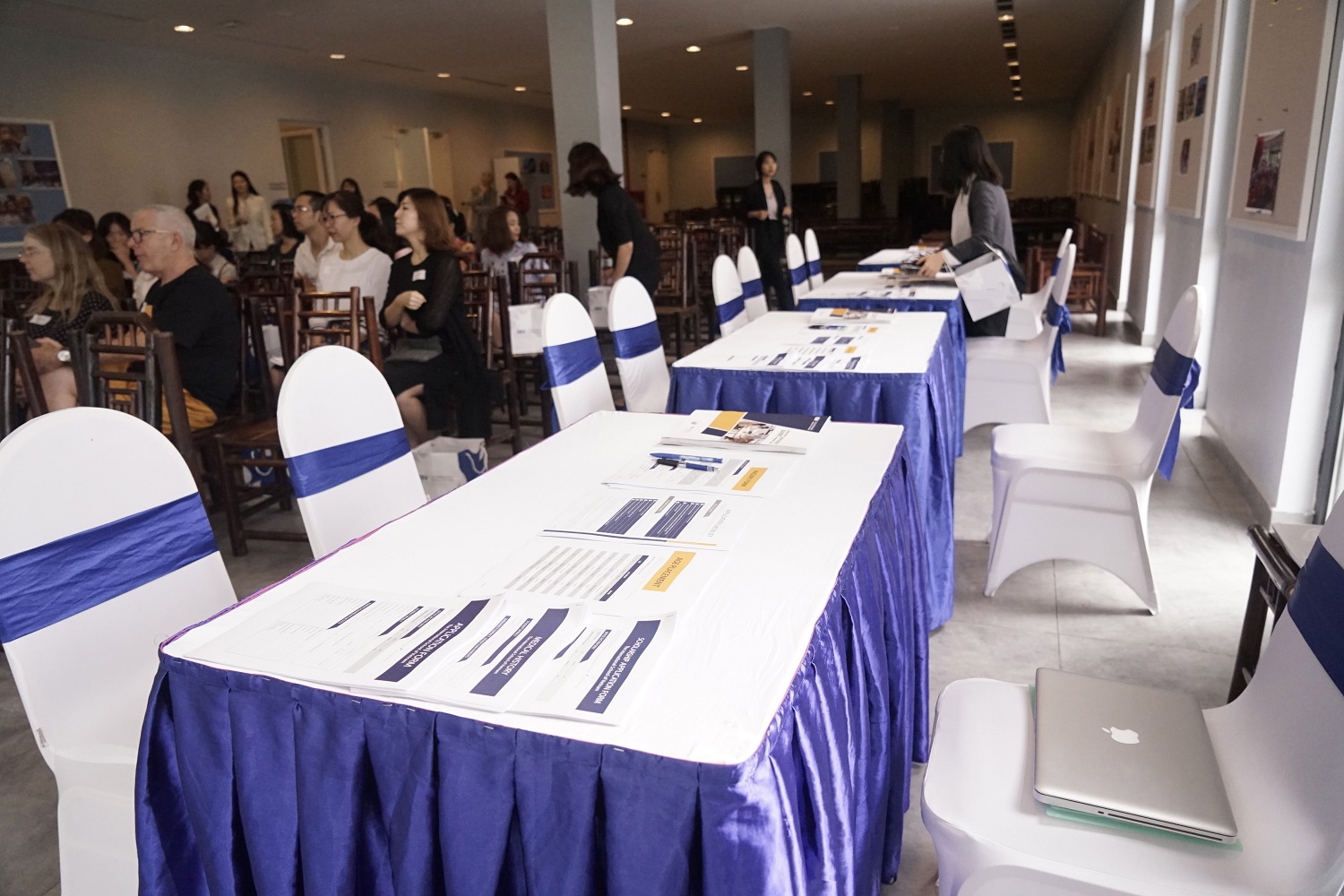 Open Events and Tours
Welcome to Reigate Grammar School Vietnam
We are delighted to show parents and families around Reigate Grammar School Vietnam, and we are proud to say that visitors frequently comment on how friendly our welcome is.
---
Open Day Events
We would be delighted to welcome you to one of our Working Open Mornings held throughout the year. If you'd like to register your interest in these events, please click on the relevant link below.
Our Working Open Morning means the school is in usual working order and you will have the opportunity to see lessons in action. On arrival at our Working Open Morning, you will hear talks from the School's Leadership Team and some of our current pupils. Following this, you will have a tour of the school with existing RGS Vietnam pupils and will have the opportunity to talk to the Headmaster and colleagues over coffee.
More information about when our Working Open Mornings will take place is available by contacting admissions@reigategrammar.edu.vn
Individual Tours – 45 minutes
PLEASE BOOK NOW FOR FEBRUARY DATES
We are pleased to be able to offer safe individual tours of the school.
For families who are interested in September 2023 entry and beyond, tours are now available to book for the Spring term.
Please note, we request that all adult visitors complete a negative lateral flow test 24 hours before visiting.
Registering for a Working Open Morning or a Tour
Depending on whether you have visited us before, previously registered interest for your child or have a child at RGS Vietnam already, the process for signing up to a Working Open Morning or a tour will be different.
If you already have a child at RGS Vietnam or have previously applied, enquired or registered interest to RGS Vietnam, you will already have an online admissions account and should Click here to sign into your account.  Once you have logged into your account, to add another child, click 'Add New Applicant > Submit a New Enquiry'. This will allow you to add your new child to your online account where you can proceed with registering for an event, a tour or submitting an application.
If you are new to RGS Vietnam and have not visited or registered with us before, please send an email to admissions@reigategrammar.edu.vn