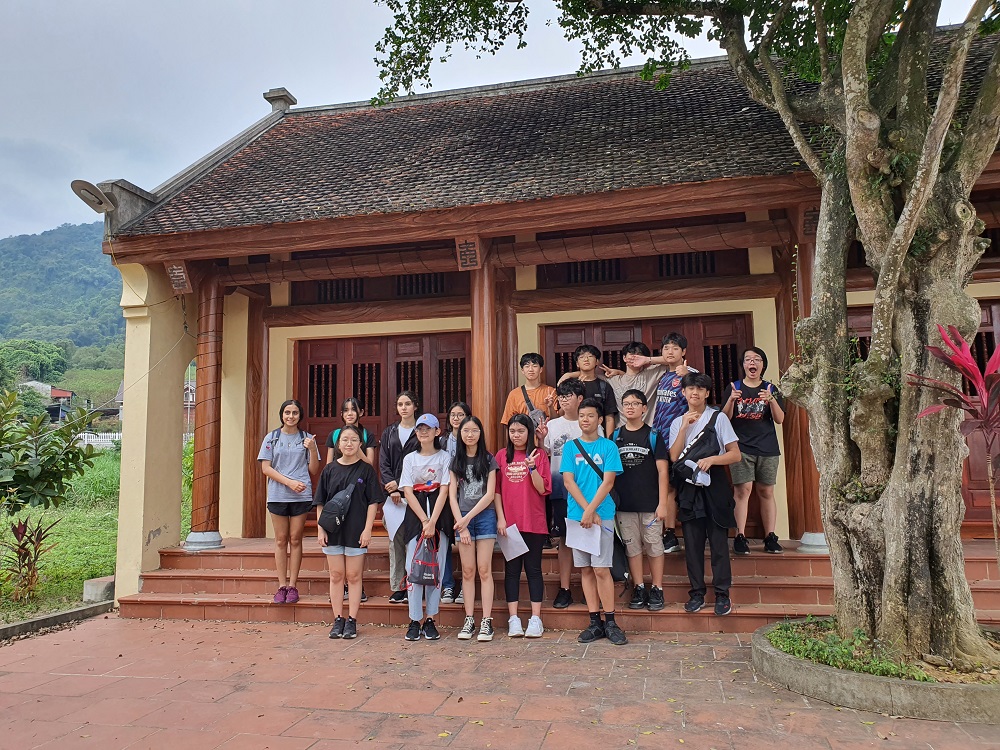 Year 9 Camp in Ba Vi (23rd - 25th November 2022)
Year 9 enjoyed their camp at Ba Vi, where they got a chance to experience new challenges, work together and gain new perspectives. 
The pupils were able to explore a new place, working together well on the first day during the Cultural Hike around Ba Vi. They got to show off their map skills, dodge water buffaloes and learn about Ba Vi's culture. Pupils then had a chance to do some gardening, building irrigation ditches and identifying herbs. Whilst many were shocked to find mud in a garden, it was a new experience for all and they were brilliant. 
The next day, pupils went paddleboarding, showing resilience in learning a new skill and trying something new. Many of the students were excellent, some were in the water a lot, but everybody had a great time. We also got to try our hand at rice farming, making banh cuon and traditional fishing with bamboo cages. One group was able to catch all 10 fish in the pond! In the evenings, we got to roast marshmallows over a bonfire, watch traditional dances and see South Korea vs Uruguay on the big screen. 
Overall, it was an excellent trip and a huge thanks to all the pupils, parents, teachers, office staff and the Learning Project in making it such a success.