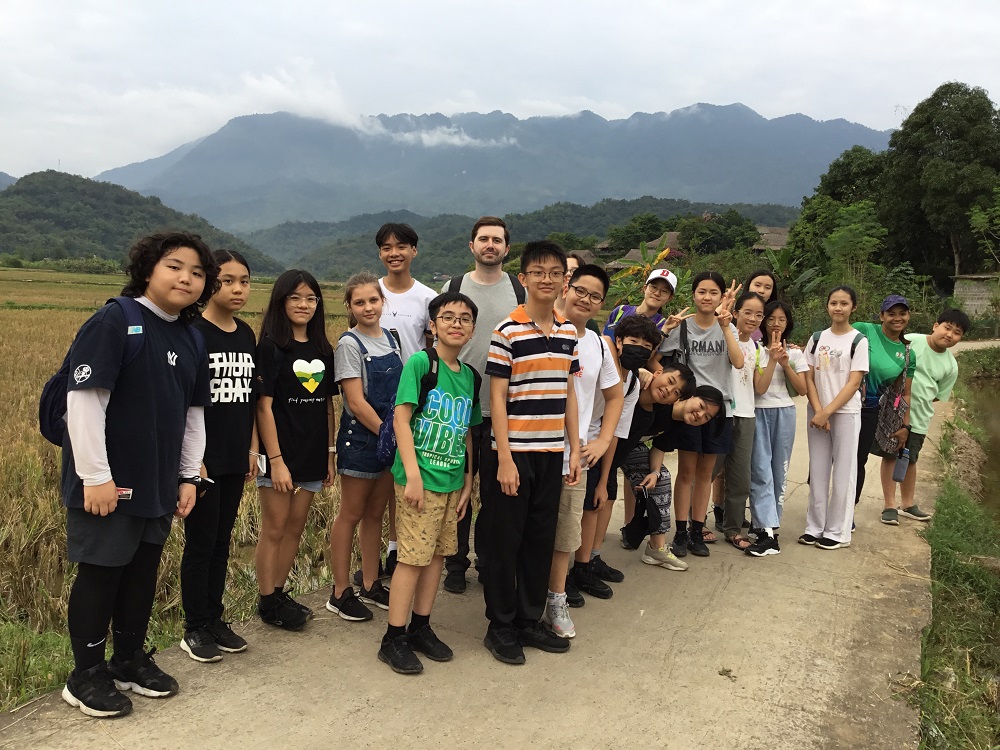 Year 8 Camp to Mai Chau (23rd - 25th November 2022)
Year 8 visit Mai Chau for their yearly camp. Students stayed in a traditional stilt house in a small, yet quaint village. They were able to explore the village during free time, ride bikes, and buy souvenirs. They learned how traditional weaving was done, and were even able to try their hand at weaving themselves. The next day included rock climbing, which had students facing an intimidating rock face. Some students were able to reach the very top. It was fun to watch, as climbers needed to use both their physical strength, as well as figuring out their hand and foot placement.
Students also participated in creating a bamboo slingshot, given a set of materials, they built and tested their inventions to compete in contests to see which was most effective. They were also treated to traditional dances at the homestay,  and a night walk. Although it rained on and off, none of the activities were greatly affected, and wonderful time was had by all.
The trip was a success, and the students look forward to what new destination they will experience next year.