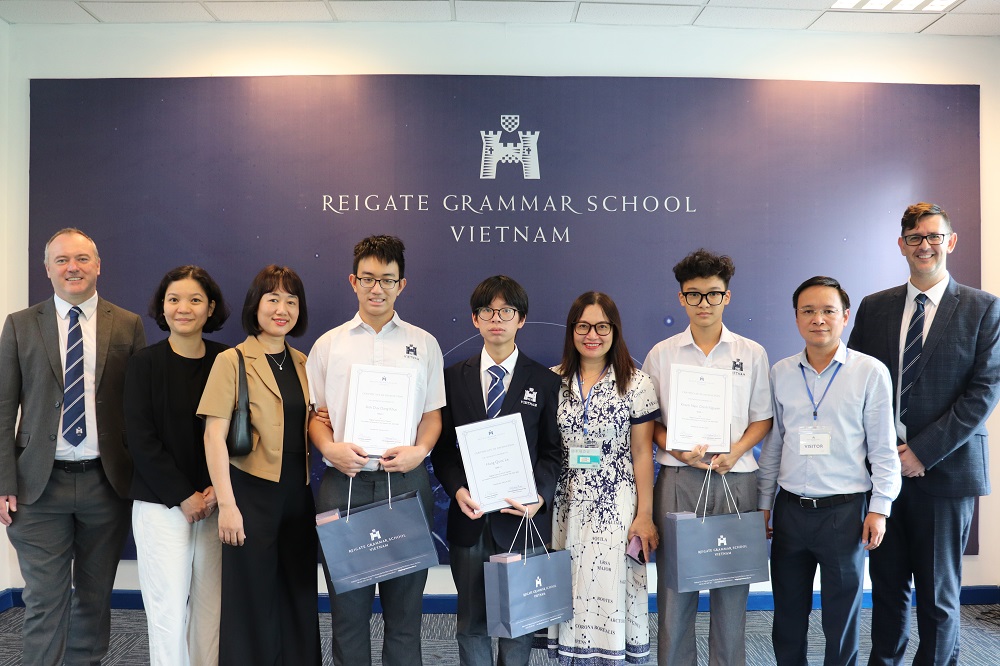 Year 11 (2022-2023) Academic Awards
On Friday 15th September, Mr. Patrick Glennon, Acting Headmaster, Ms. Ly Tran, Education Director and Mr. Colin Bastida, Head of Secondary were joined by parents to recognize the three year 11 students with academic excellence awards for their remarkable academic achievements during the year and in the IGCSE exams:
Hung Quoc Le
Khanh Nam Chinh Nguyen
Anh Duy Dang Khuc
The hard work, dedication, determination and commitment these students have shown throughout their educational journey has brought success. The students' excellent results with all A* scores are an immense pride and we want to spread this joy to all members of the school and parents.

Congratulations!