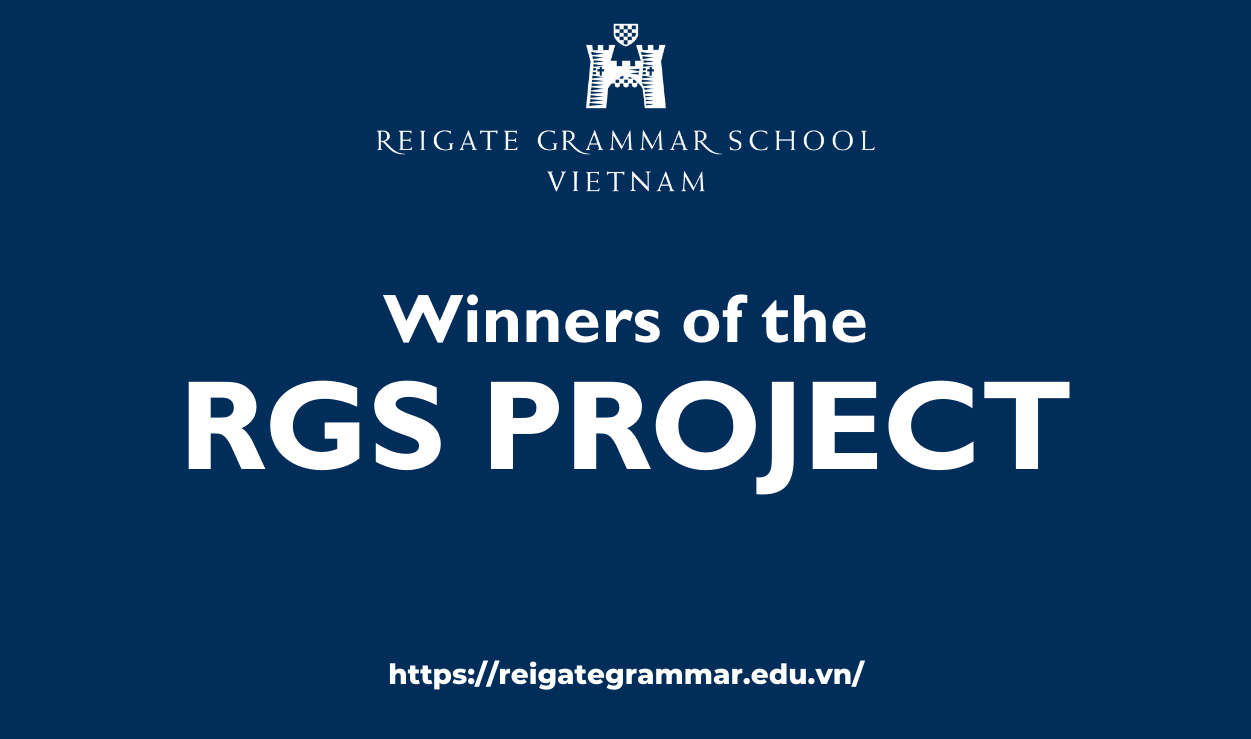 Winners of the RGS project
As part of our New Year, New Beginnings at RGSV, our Lower Secondary participated in a research project to find out more about RGS UK. Grade 6 looked at Academics & Curriculum, Grade 7: Co-curricular & ECA, and Grade 8: Pastoral & Wellbeing.
Our winners are:
G6: Lam Dieu Tran LE & Tue Lam TRAN
G7: Angie ROBIJN & Van Thu TRAN
G8: Sadhika, Hai An & Ling Ha PHAN
Congratulations to everyone for their hard work! Let's take a look at the winning projects below.
Podcast by Lam Dieu Tran LE & Tue Lam TRAN, G6
Brochure by Angie ROBIJN & Van Thu TRAN, G7
Brochure by Sadhika, Hai An & Ling Ha PHAN, G8