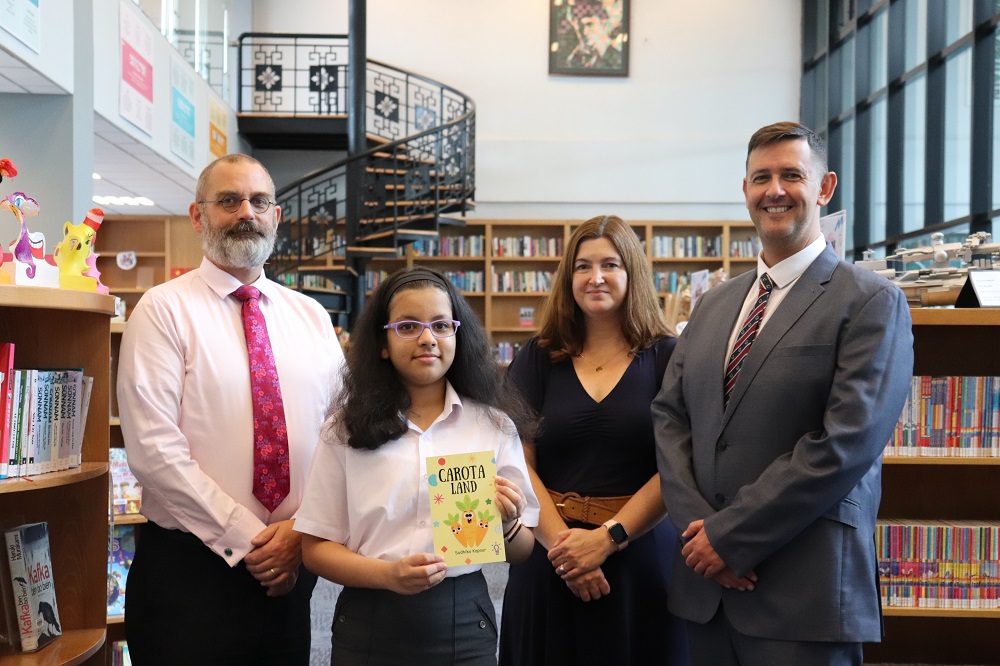 Sadhika Kapoor's first book 'Carota Land'
Sadhika Kapoor, a pupil of Year 10 at RGS Vietnam, recently published her first book 'Carota Land'. It is a beautiful read for adventurous and fun-loving children, and soon it will become part of the RGS Vietnam library.
Sadhika wrote the first draft of her book at the age of 12, inspired by a classroom activity. She said, 'I feel thankful for getting a chance to share my imaginative world, Carota Land, and I hope you will give it a read.'
When the Cackle family is invited to join Agent Chase, they wonder what adventures lie ahead. From playing football with the Ferrets to trying to awaken their snoring king, their journey to Migale Land is thrilling. But will their heroic efforts save Carota Land from the Rabbit Attack?
Please find the links to her book here: Notion Press, Amazon.in, Amazon.com, Flipkart