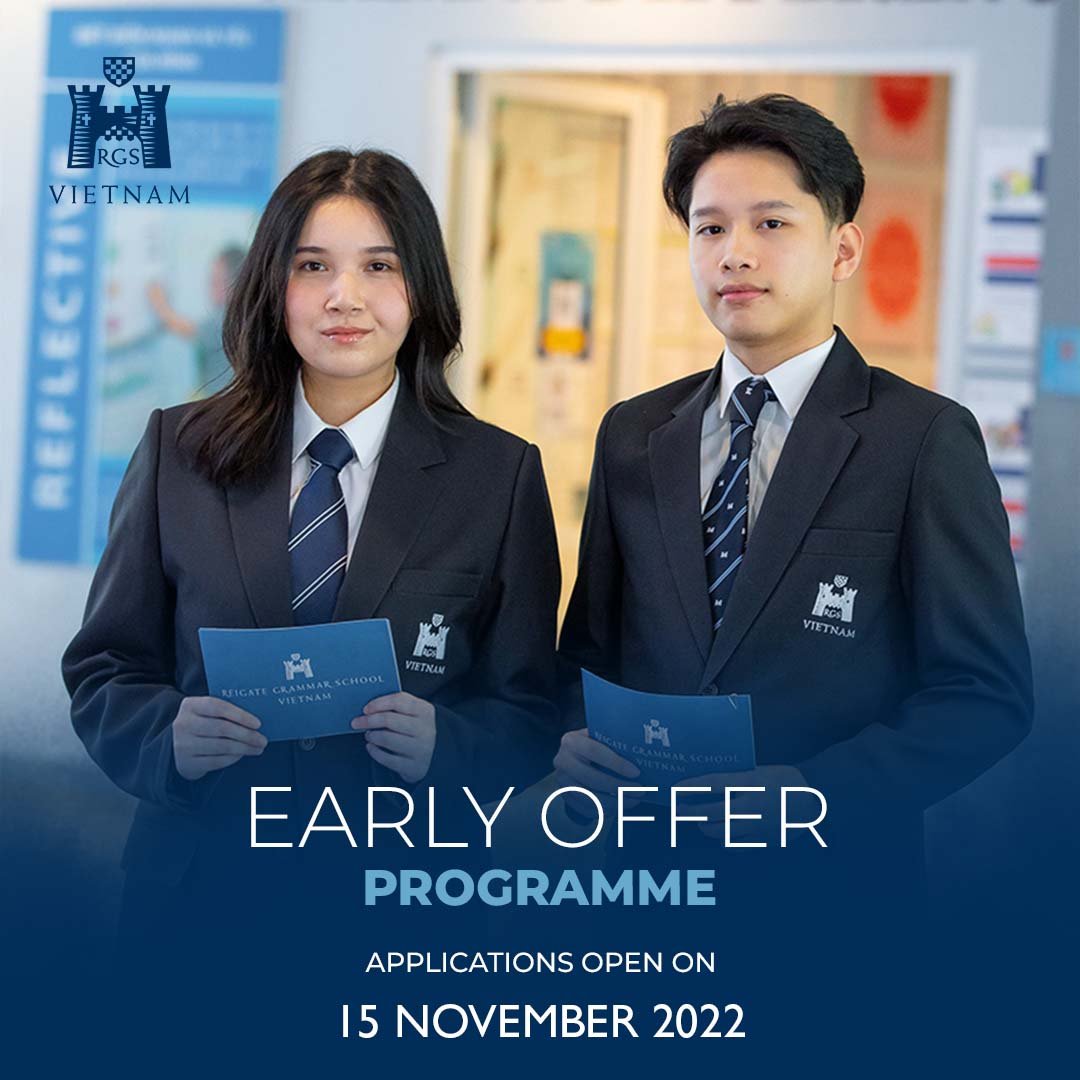 RGSV Early Offer Programme for School Year 2023- 2024
Reigate Grammar School Vietnam (RGSV) understands admissions testing and transition to a different school environment can be stressful. As such, we provide you with the opportunity to secure a place at RGSV – prior to the end of your current academic year – through our Early Offer Programme. 
This Programme is designed for students who wish to complete their current academic year at their current school, but have expressed a high interest in RGSV to secure placements for the upcoming academic year well in advance. Candidates of this programme will take the assessments, taking into account the students' current academic performances and possibility to grow over the course of the current academic year.
RGSV Early Offer Programme carries personal and academic benefits for students looking for securing a scholarship and/or admissions at RGSV including the following:
Secure a place at RGSV and complete studies at current school with more confidence
Have a seamless transition to RGSV, with extra academic support programme exclusively designed for successful Early Offer applicants. *
Being assessed and monitored for performance throughout the programme, which helps to fulfil student's academic and personal potential. * (*Depends on availability of staff for weekend lessons as well as the number of confirmed participating students)
Important dates to note:
Applications open: 15 November, 2022
Individual Early Offer Exams: 28 November, 2022 to 14 January, 2023
Applications close: 7 January, 2023
Click HERE to register for interests.
Contact of Admissions Department: admissions@reigategrammar.edu.vn or +84 (0) 2435 409 183/ Ext: 110/ 135/140/150