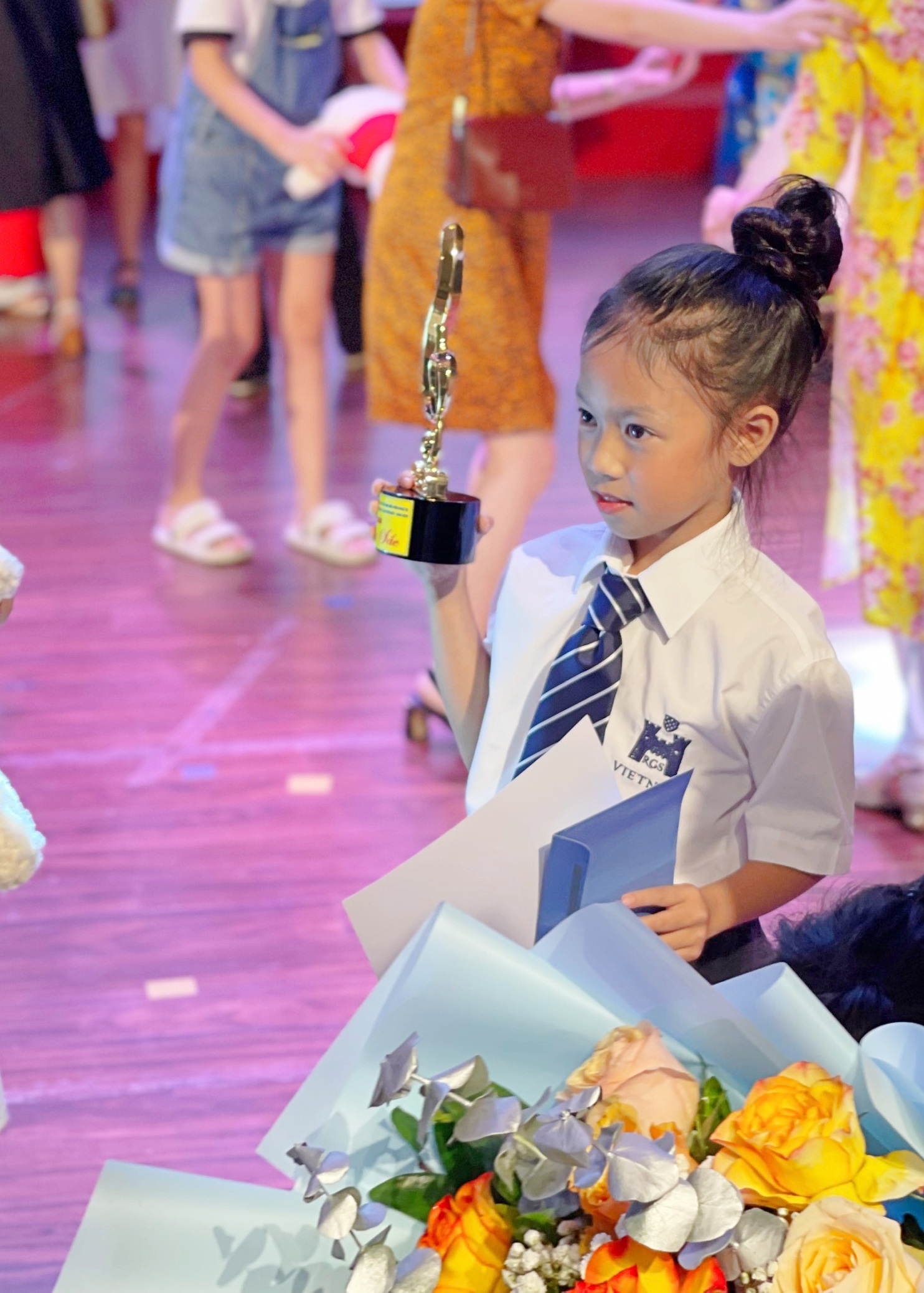 RGS Vietnam Year 3 pupil won the Special Prize of Hanoi Folk Music Competition 2023
Following an impressive performance in the Hanoi Folk Music Competition 2023, Huyen Khanh NGUYEN (Helen), our talented Year 3 pupil proudly won the Excellent Prize in solo traditional music instrumental performance of Group A (from 6 to 9 years old). Our little Helen is the youngest winner of the competition.
Participating in the contest were another 200 young contestants aged from 6 to 16 years old, performing a folk song of their choice or newly composed songs written in the folk music tradition and solo performances with traditional musical instruments. Our talented, prizewinner Helen successfully performed melodies from "Tinh Ca Tay Bac" - one of the most famous musical pieces about the charming natural beauty of Vietnam's Northwest region, composed by Bui Duc Hanh. Her great Danbau playing skill won the votes of the jury.
Helen was awarded RGS Vietnam's British Ambassador talent scholarship in 2022. She is studying in Year 3 and keeps practising Danbau, which is her greatest passion in life.
Being committed to combining the best of a traditional British independent school education with Vietnamese values and principles, Reigate Grammar School Vietnam understands that by giving the children a passion for the traditional culture of the nation, it may help to evoke, preserve and promote the child's love of their homeland and pride in their culture.
Once again,
congratulations to our talented pupil Helen.