Open Day 2023
The Open Day 2023 at Reigate Grammar School Vietnam was a resounding success. The day started with a warm welcome from Mr Patrick Glennon, the Acting Headmaster of RGS Vietnam, who delivered an inspiring address to the attendees. Mr. Patrick not only shared the mission and values of the school but also emphasized RGS Vietnam's commitment to providing a comprehensive international education for the young generation.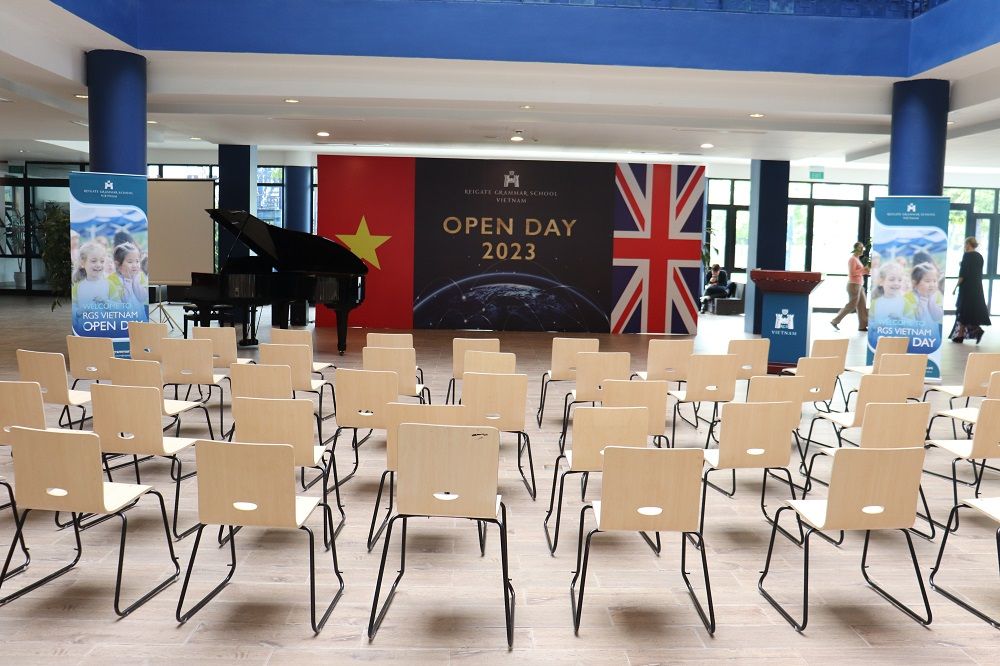 Guests attending the Open Day were enthusiastically guided to tour around the school by the school's students. Students enthusiastically introduced the guests to the school's modern facilities and shared their own learning experiences in a vibrant learning environment at RGS Vietnam.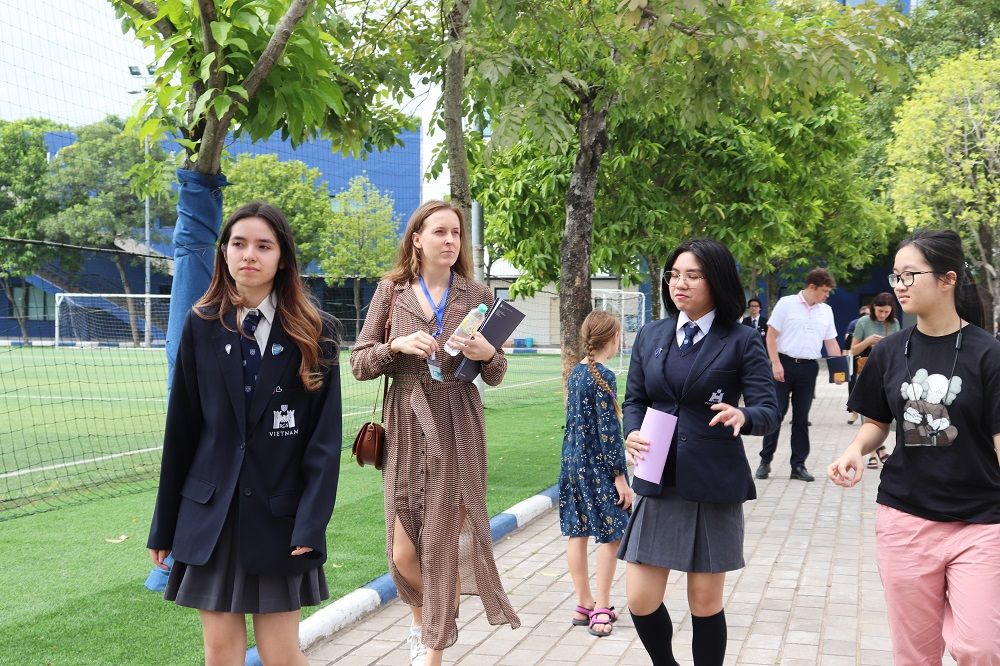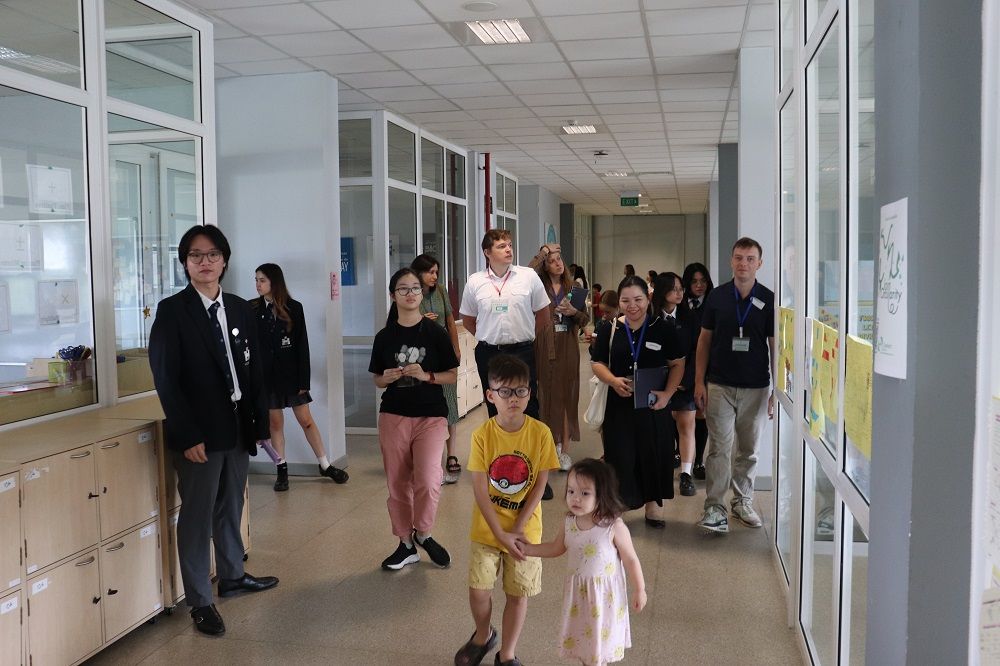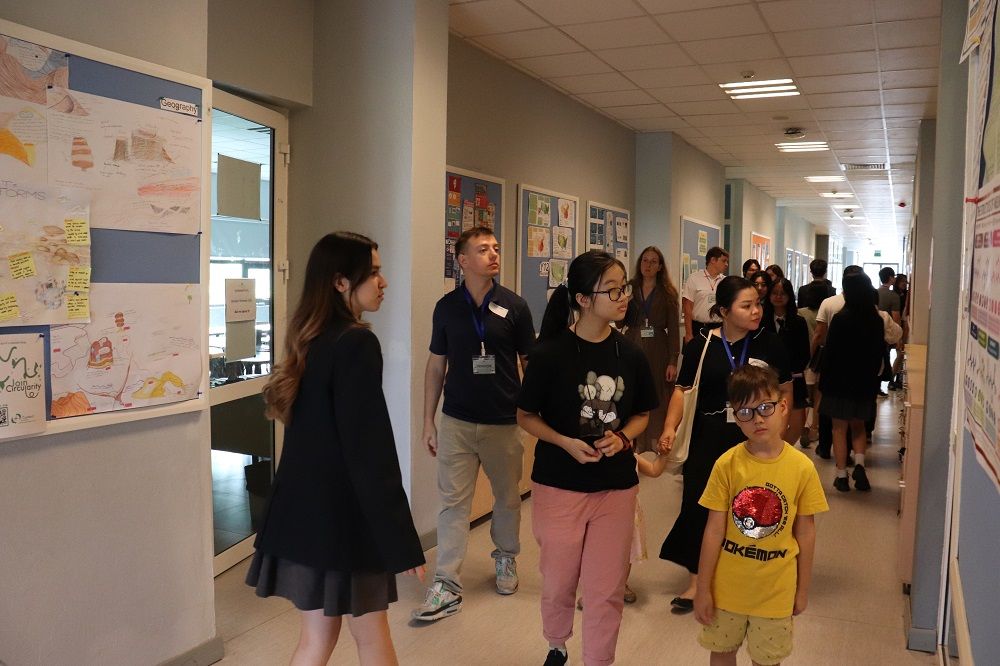 The detailed introduction to the academic programmes of the school divisions brought parents a lot of useful information. At RGS Vietnam, students are taught the IB and Cambridge programmes, two leading academic programmes in the world, where they learn and develop comprehensively to become global citizens. In the introduction to the Secondary & A-level and DP programmes, Mr Colin Bradshaw Bastida, Head of Secondary School gave attending parents and students a deeper understanding of the academic and educational programmes. With a speech about the Primary School curriculum, Mr Brendan Finn, Head of the Primary School, once again emphasized the school's focus on arousing a passion for learning and nurturing well-rounded individuals.
One of the things that most parents are interested in at the Open Day was the lifetime scholarship opportunity for founding students at RGS Vietnam. Celebrating the 10th anniversary of the school's founding and recognizing the successful cooperation with Reigate Grammar UK, the Founders Student Scholarship at RGS Vietnam is worth 50% of tuition fees at the school and is valid for life for students of RGSV.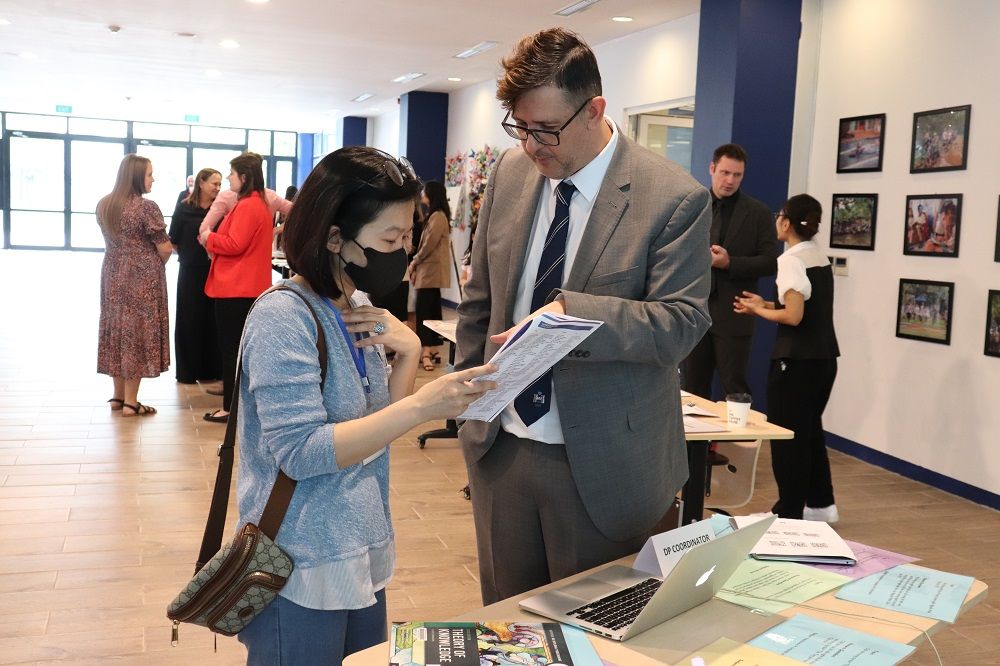 The nice autumn cool weather also made the Open Day at RGS Vietnam a smooth and successful one. We would like to sincerely thank and congratulate the families who trusted RGSV and registered their children to the school on the day.
See the full photo album HERE.