Meet Our Scholar - Thy Khanh Do PHO
Ever since her enrollment in September 2019, Khanh Thy, our current G8 student, has never failed to amaze ISV with her brilliant mind. Lately, she has successfully secured an outstanding academic scholarship award for her upcoming academic year 2021-2022. Let's meet our excellent student, Khanh Thy, sharing her thoughts about ISV.
Being asked about her journey to ISV, Thy said: "When I was introduced to ISV, I didn't really think much about it because it's not like I'd be able to enroll there. I immediately reconsidered when I heard of the scholarship programme that ISV offered and how it could go up to increase high percentages. And with encouragement from my parents and support from teachers, I planned my study approach with high effort, hard-working... Finally, I managed to successfully secure a scholarship that could help me and my family's financial burden."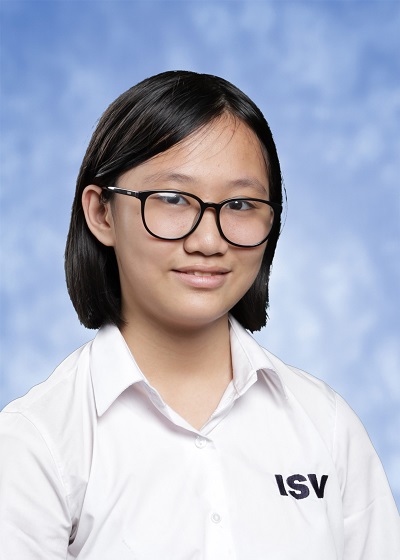 Thy Khanh Do PHO
Thy and her family were very happy to receive the academic scholarship. Thy shared: "Studying at ISV certainly has developed me very much. It has helped me understand how to be more independent and responsible. The school provides an excellent environment for learning that is suitable for everyone to develop their performance. I've learned how to improve myself from people and how to improve people from my own experiences as well."
Talking about her target for the future, Thy surprised us with her maturity: "I can't just simply stop there, I still have a long way to go after all. The scholarship might seem really high for some people, but for me, there's never enough, I try to aim for the most because there's always room for improvement, especially for hardworking people with the belief." 
Thy strongly believes if she tries harder, with an appropriate study plan, plus the support from teachers, friends and family, she could reach beyond her level.
Thy's spirit and effort are admirable. We wish her every success in her study at ISV and in her future endeavours.