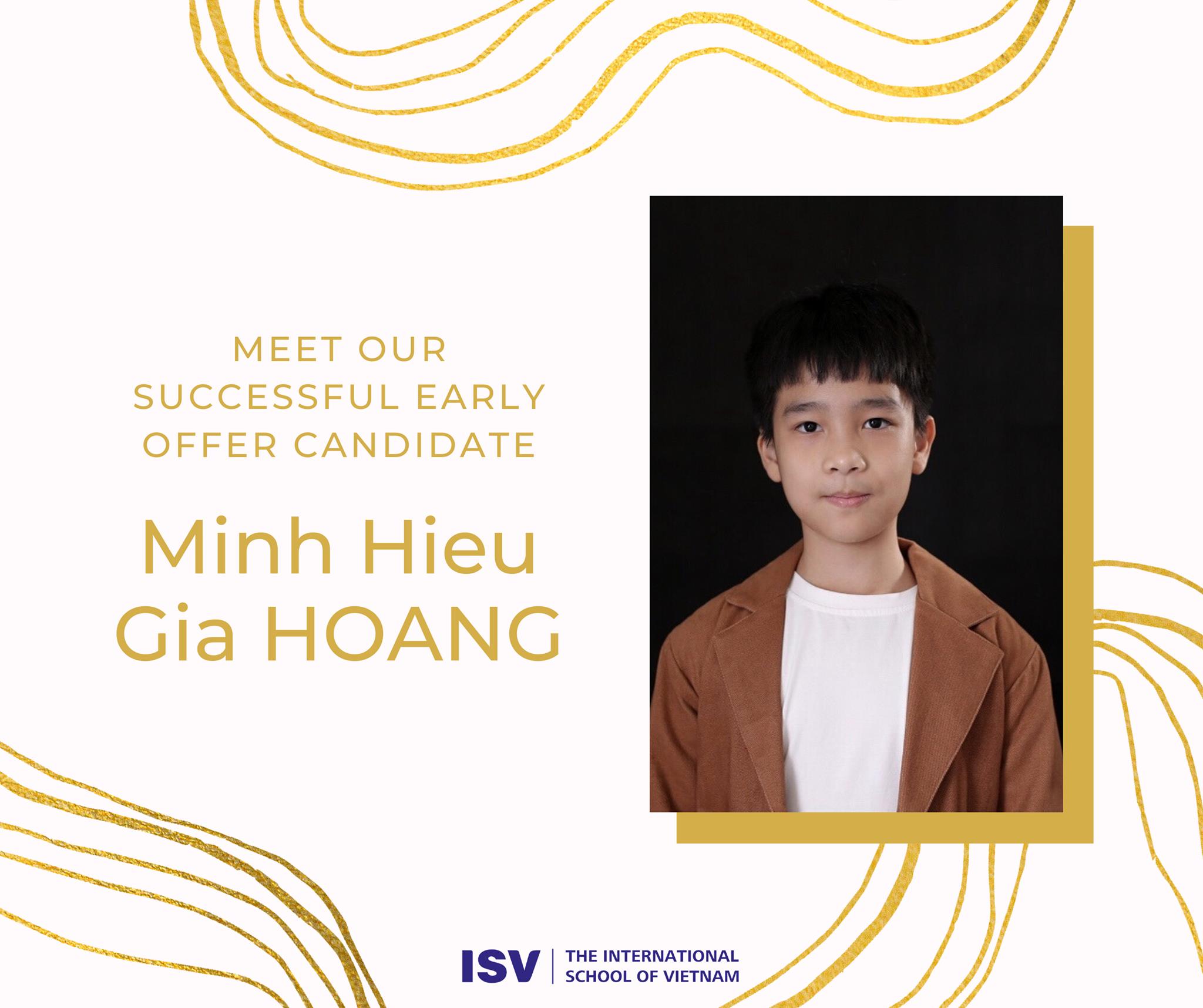 Meet our Successful Early Offer Candidate - Minh Hieu Gia HOANG
Minh Hieu Gia HOANG is one of the very first applicants of the 2021-22 academic year to receive the Academic & Talent Scholarship for G6-8, through ISV's Early Offer programme. With this great achievement, he has successfully secured a place and scholarship grant at ISV for the upcoming academic year.
Minh Hieu Gia HOANG
Minh is excited to start his new learning journey in Grade 6 at ISV. Sharing his plan to prepare for the next school year, Minh said: "My plan is to make a lot of friends. I also hope that my friends can come to ISV next year. I hope that the current pandemic will disappear, so that my best friend can come back to Vietnam."
When being asked about his impressions of ISV, Minh mentioned, "I expect a lot from ISV. It's a gigantic school with lots of outstanding students. I expect to learn a lot of new stuff."
His mother believes that ISV is a suitable education environment for Minh, and that was why he decided to try for the scholarship exam (and passed with flying colours!). Congratulations to Minh Hieu Gia HOANG on his impressive achievement, and we are excited to see you at ISV next year.