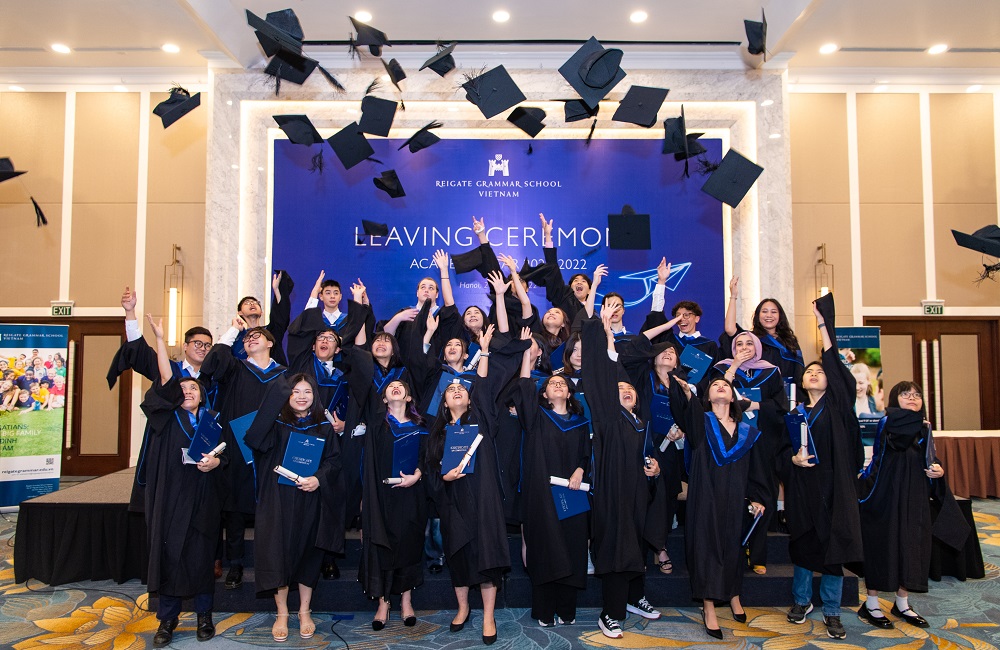 Leaving Ceremony - Class of 2022
Our Class of 2022 leaves with flying colours!
This year, the Leaving Ceremony was held at the Melia Hotel, Hanoi, where students shared sincere hugs and farewells, and shared memories with each other.
Gone (for the moment) are the endless hours of studying, the restless nights, losing out on sleep and stressing over exams. RGSV Grade 12 (Year 13) students headed to the stage with caps and gowns flowing, signifying to proud family, friends and teachers that they were finally about to graduate. Despite two tough years due to the pandemic, they successfully sat all examinations and we feel confident they will achieve admirable scores.
Leaving RGSV, our students will take-off to various top university destinations worldwide, including Vietnam, Japan, Hong Kong, Canada, UK, USA, Netherlands, and more. We are incredibly proud of their effort and accomplishments. A big congratulations to our excellent Class of 2022, and we wish them all the best in their future endeavours.
See the full photo album HERE.