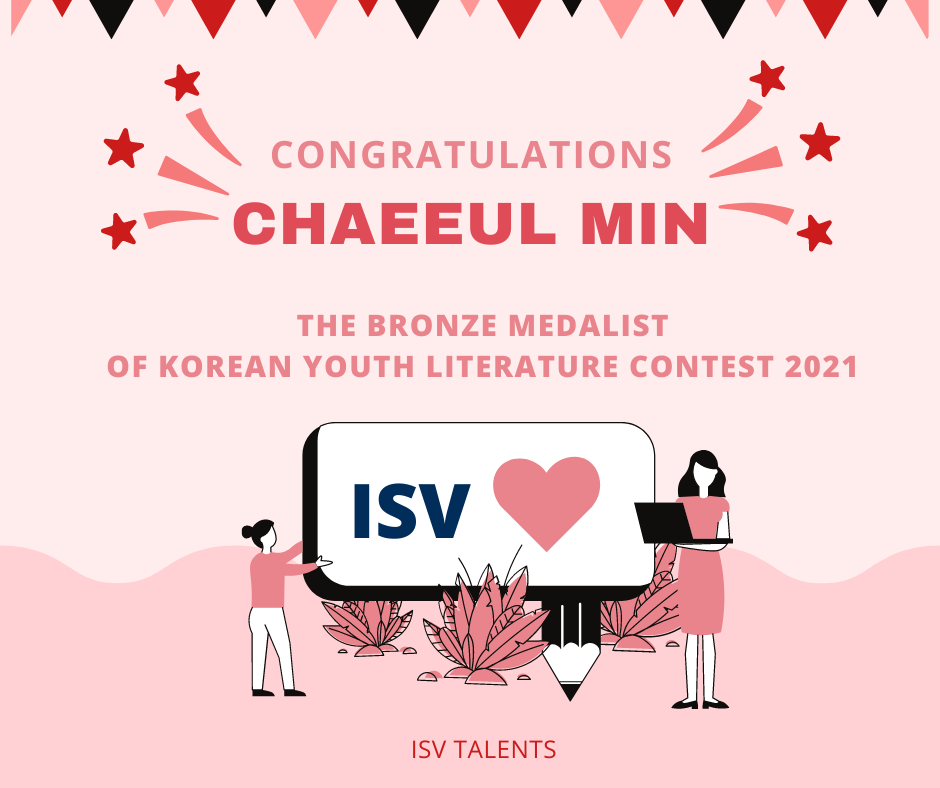 ISV Student Got A Bronze Medal In A Literature Contest
We are very happy to announce that ChaeEul MIN (Grade 10) has won the bronze medal in the Korean Youth Literature Contest 2021. It is an annual educational event to reward the literary work of Korean students in Hanoi. This year, the award ceremony was held on October 15th, at the auditorium of the Hanoi Korean Association with the Korean Ambassador and the Chairman of the Korean Association in Hanoi.
ChaeEul MIN's winning essay, titled "The Second Journey of My Grandfather", reflected on her grandfather's stories about life during the American War period. Connecting to the present, she also wrote about her being witness to the significant changes in the relationship between Vietnam and Korea, who used to be warring countries and now are cooperating nations, both economically and culturally. Also, she expressed her personal feelings and her present life as a Hanoi city dweller. 
Let's congratulate her on her winning this award!