IBDP Results 2021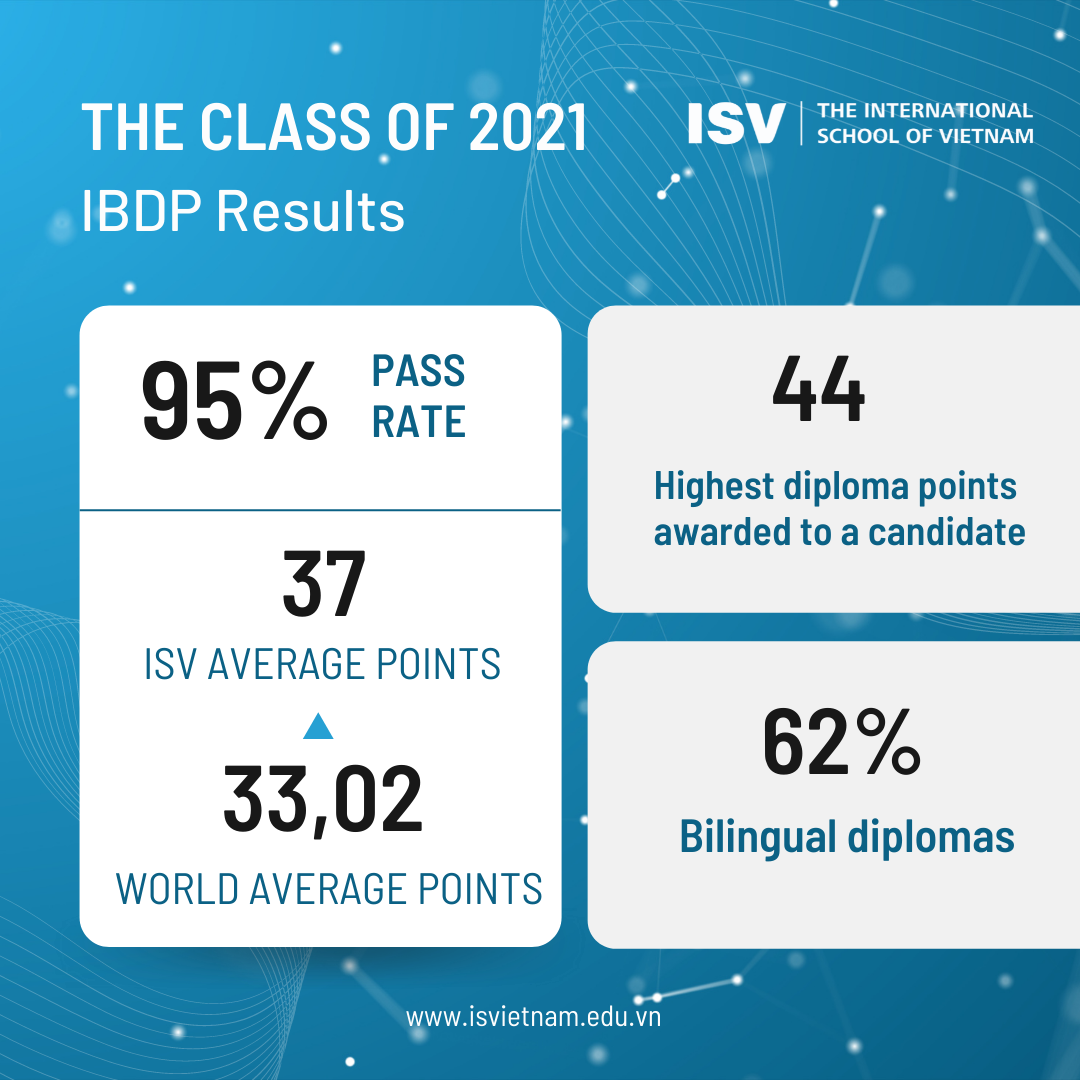 We are extremely delighted to share the results of the Class of 2021 IB Diploma. Despite all the challenges due to the pandemic over the past 2 years, the second DP cohort of ISV has striven to do their best and attained a 95% pass rate, of which 62% were awarded the bilingual diploma.
They have achieved an excellent average Diploma score of 37, compared to a world average of 33,02 points. The highest diploma score awarded to one of our students was a 44 out of 45 points.
Congratulations to our new batch of alumni! We hope that the determination, commitment, and passion for life and learning will continue to be your valuable treasure in your next adventures.