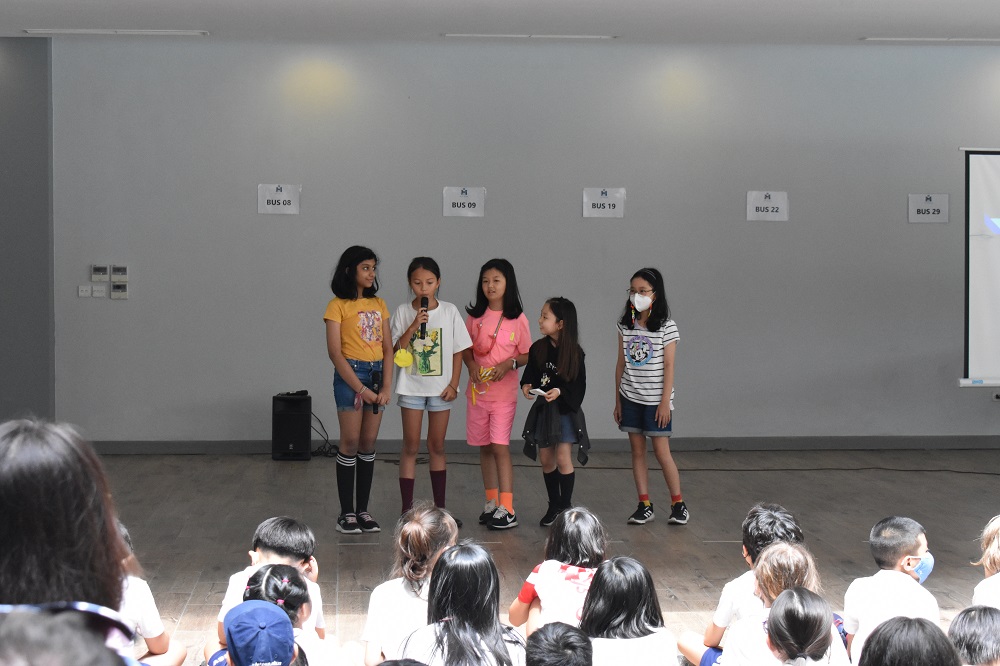 Grade 4 (Year 5) Assembly: Sharing the Planet (Friday, May 20th)
On Friday, May 20th, our Grade 4 (Year 5) students celebrated what they had learned in their final Unit of Inquiry: Sharing The Planet. The Central Idea of the assembly was: 'Access to Justice can affect Equality' with (1) 'Basic Human Rights', (2) 'Access to Justice' and (3) 'How Humans can make a Difference' as the Lines of Inquiry.

They made wonderful speeches and plays about human rights, justice, the United Nations, and more. Students formed groups of two or three and expressed their knowledge in various ways: a knowledge tree, presentations, Lego, and pictures. Their confidence and intelligent arguments greatly impressed and entertained fellow students and parents who came to school to watch the assembly.

Congratulations to Ms. Estelle, Mr. Denis, and all Grade 4 (Year 5) staff and students for their achievement. 
See the full photo album HERE.