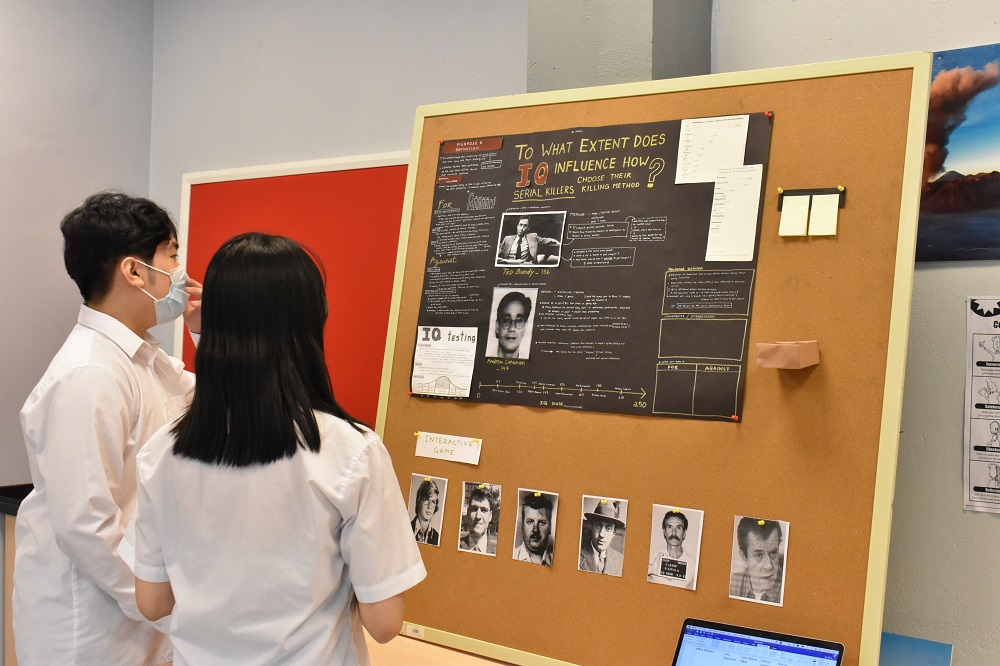 Grade 10D (Year 11D) Humanities Class Activity 10th June 2022
On Friday 10th June, our Grade 10D (Year 11D) students displayed their works for the End of Year Sixth Form (DP) Preparation Project. They chose various topics from politics, sociology, psychology and the educational environment. They confidently presented their works and made eye-catching displays on their research.
The students successfully delivered, based on what they studied in their Humanities class. Congratulations to Mr. James and Grade 10D (Year 11D) students for this wonderful achievement.
See the full photo album HERE.