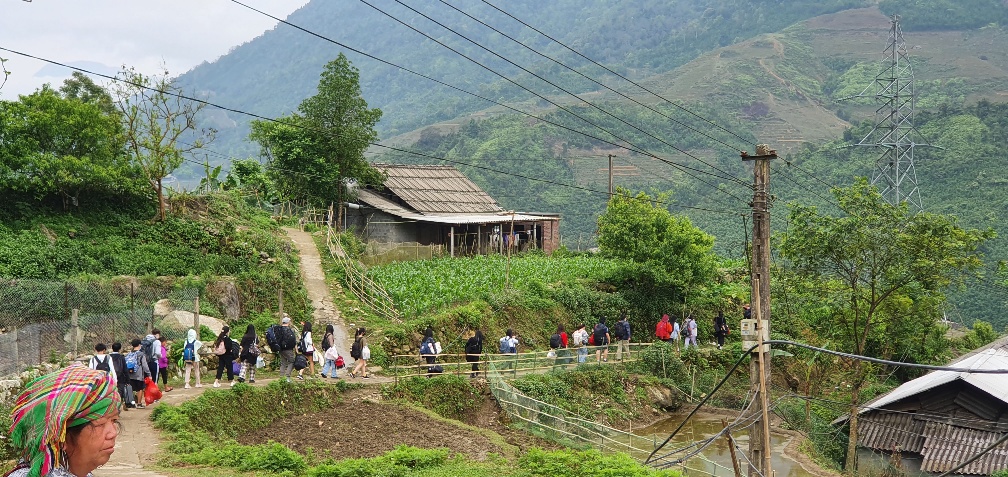 Grade 10 (Year 11) Trip To Sapa (April 20th-22nd, 2022)
Last week, the Grade 10 (Year 11) classes of RGSV went on camp to Sapa. There, they went hiking, learnt how to make local food, and how to build shelters and went swimming in a waterfall. The students enjoyed the bonfire on the last night, as well as playing games with their fellow classmates. In addition to learning how to make local food, the food that they had prepared was dinner for their classmates. Whilst learning how to build a shelter, students learnt how to make a clove hitch, how to make a successful weatherproof design, and learnt how to build to withstand the unforgivingness of nature. Along with learning survival skills and information about the wilderness in Sapa valley, students gathered together after dinner to play boardgames, chat, and have a good time.
Some memorable moments and quotes from the trip include, "there's a ghost in the mountain and it's going after my family!" Said Hai Minh (10B), "We survived," said Chae Eul Min (10B), and Hai Minh (10B) and Ben (10D) dancing in front of the bonfire in the rain. "I almost died' Quong Anh (10D), "Be confident that you won't fail" Ben (10D), "hiking over 20k was definitely challenging but it was very fun and a great experience" Marissa (10B), "Coach Alberto promised to give me ice cream if I complete the Sapa hike" Minh Hai (10B).
All in all the trip was a blast and no one was left feeling bored or solemn in any way. Cheers!
See full photo album HERE.