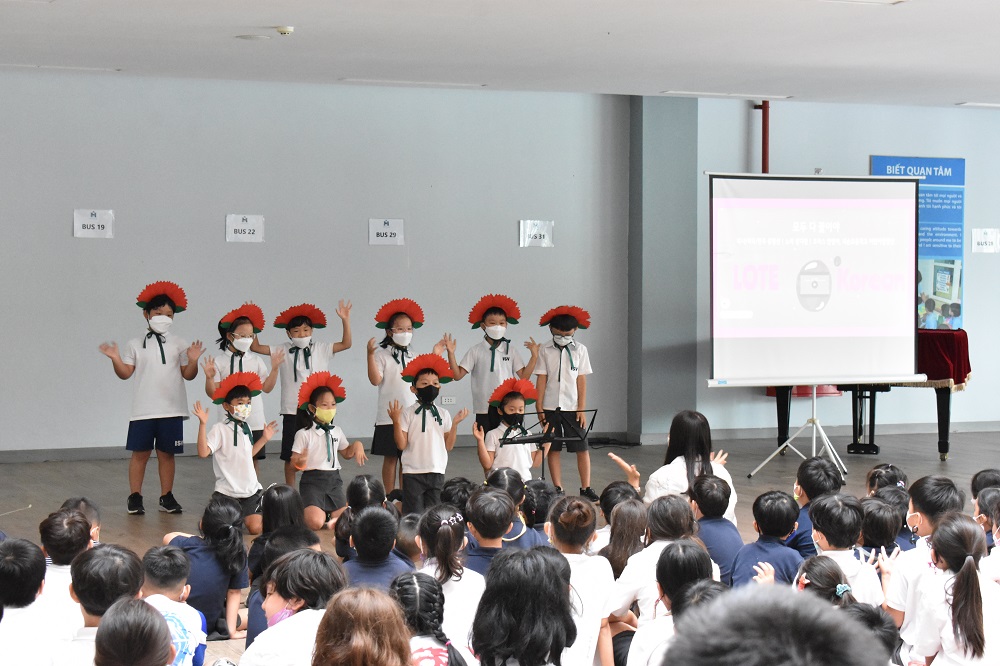 Grade 1 (Year 2) Assembly (Tuesday, June 7th)
On Tuesday, June 7th, the Grade 1 (Year 2) assembly went extremely well, with our students excitingly performing songs, plays and speeches. They presented confidently in front of their friends and parents about the knowledge, experiments and favorite experiences from the year studying at RGSV.
After that, students showed parents their achievements throughout the current Unit of Inquiry, where they explored the changes that products go through before they are used or consumed.
Congratulations to Ms. Jessica, Mr. Martyn, the TA team, and all of our Grade 1 (Year 2) students for the amazing performances.
See the full photo album HERE.