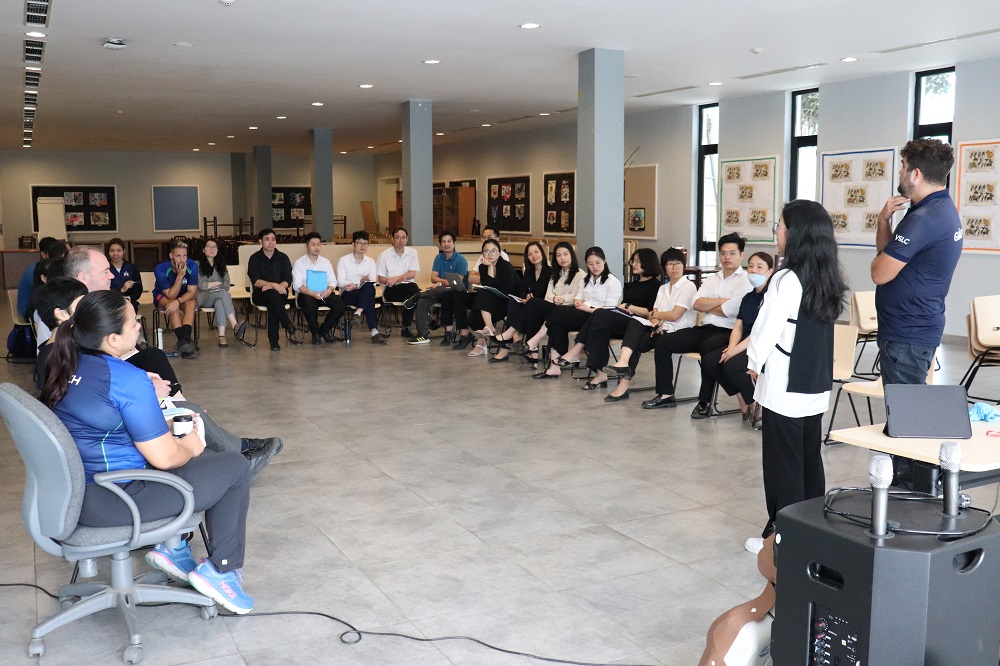 First Aid Training For Staff and Teachers (23rd March 2023)
A First Aid Training was delivered for leaders, teachers and staff at RGS Vietnam on 23rd March, guided by Mr Graham Buckley, a specialist from The Vietnam Swimming & Lifesaving Company VSLC.
RGS Vietnam staff and teachers were trained on first aid and manipulation of assistive medical devices within the school. The training helps to raise awareness of health and safety, pursuing an ideal educational environment for the students, as well as committing to COBIS's safeguarding policy: to reduce risk connected to all safeguarding and child protection matters.