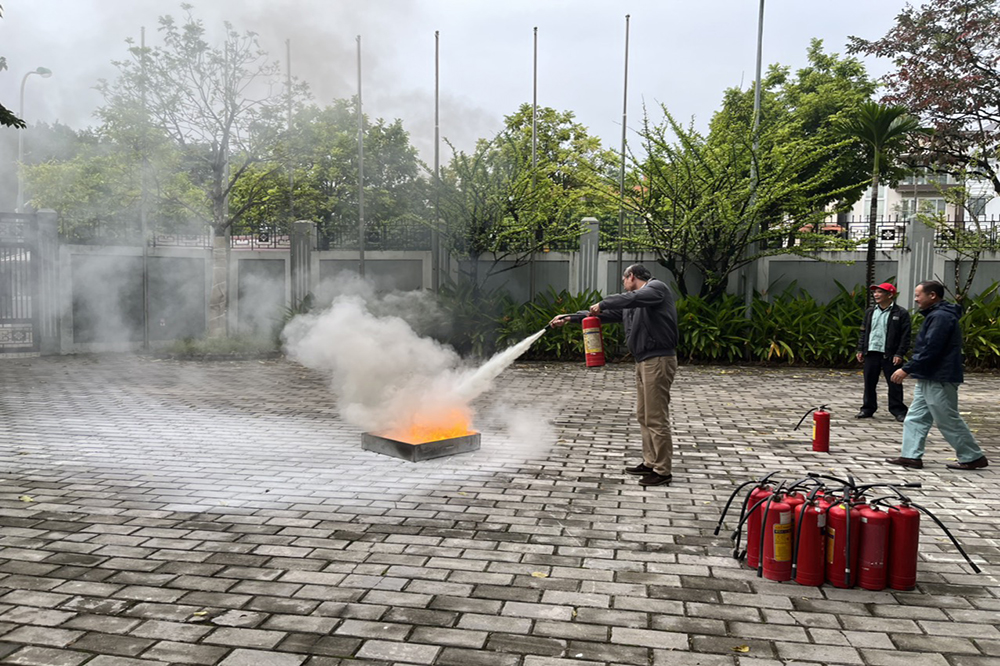 Fire Extinguish Training 2022
RGS Vietnam staff completed a fire protection training course on Friday, 21st October. This course is a cooperation between our school and the Fire Prevention, Fighting and Rescue Police Department of Hanoi.
We were given lessons on how to prevent fires, how to use fire extinguishers and how to work together to put out fires. Staff were also trained in first aid and how to escape  safely in case of fire. 
Aside from focusing on academic programmes and extracurricular activities, RGS Vietnam also takes the students' safety seriously. Training sessions like these are often provided in order to maintain a secure atmosphere for everyone.