Celebrating Vietnamese National Back to School Day
September 5th every year is Vietnamese National Back to School Day. In the 2023-2024 school year, nearly 23 million students across the country attended the opening ceremony. Joining the exciting atmosphere of the school opening, this morning, September 5th, 2023, RGS Vietnam held a cozy but brilliant Opening Ceremony, welcoming students back to school after the long holiday.
Under the azure sky of autumn, our students were happy to see each other again after the holiday, joined together in the school's Opening Ceremony taking place in the main foyer.
At the beginning of the ceremony, Mr. Patrick Glennon - Acting Head Master of RGS Vietnam, on behalf of the school, sent greetings to all staff and students. He emphasised that this school year is very important because the school is entering its 10th year of welcoming students. This promises to be a school year with many special events awaiting us.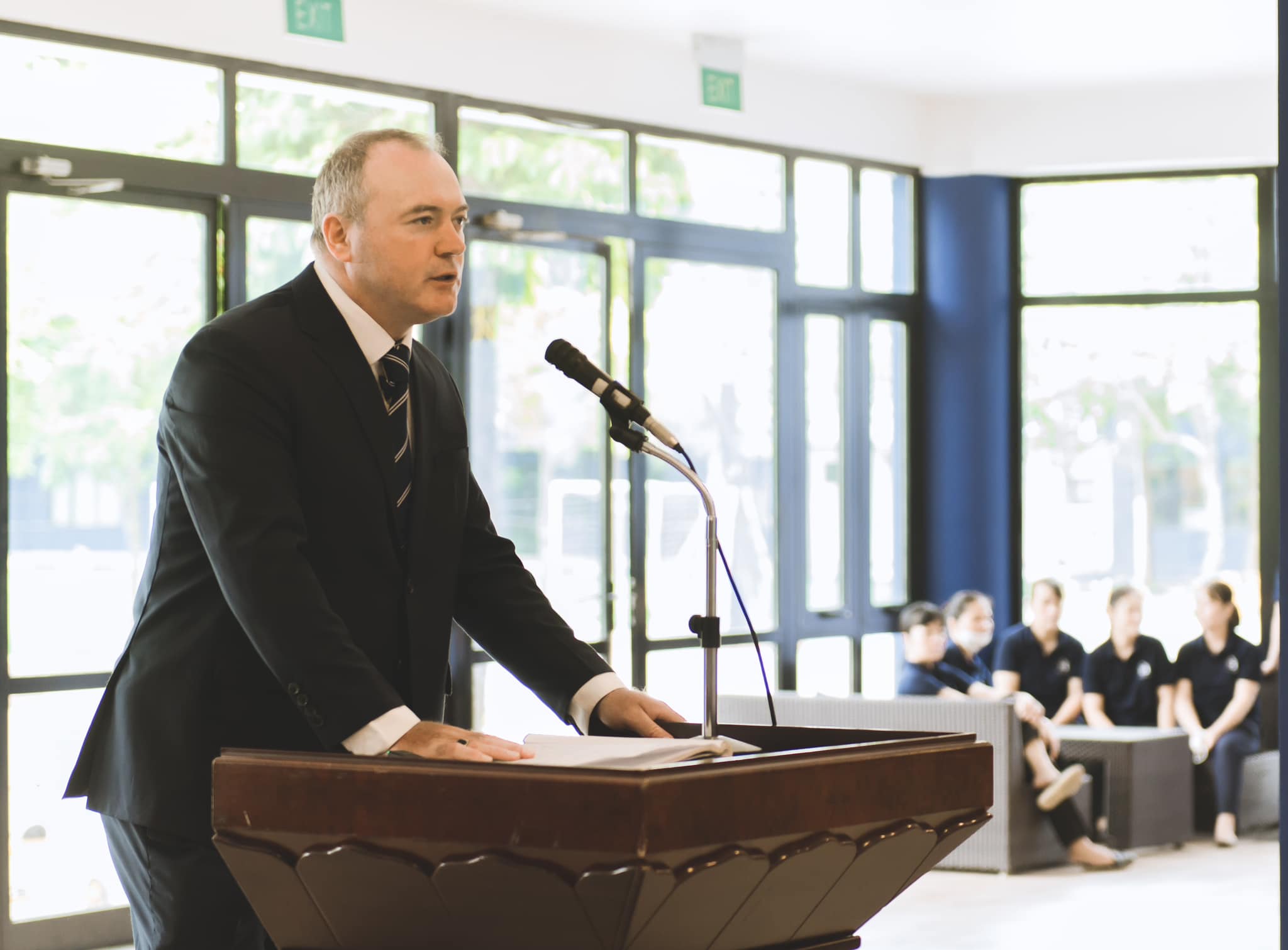 Featuring that, the lively Lion dance with bustling drums made the ceremony even more energetic. The atmosphere of the ceremony became as jubilant as a festival - a back-to-school festival for our students. Enjoying the unique Lion dance performances , our students were extremely excited and enjoyed. Smiles appeared on their faces which showed the joy of experiencing one of the Vietnamese traditional Back to School Day beauties. This special activity creates a joyful atmosphere for the students, preserving beautiful memories for their school life.
RGS Vietnam not only focuses on academic studies, but also on students' well-being and cultural enrichment. This is why meaningful entertaining activities and extracurricular classes are an essential part of our school. At RGS Vietnam, students have the chance to discover and develop in all aspects, empowering them become international citizens with all of the necessary skills to achieve success in the future.