Celebrating Mid-Autumn Festival With ISV Students
This year, despite the complicated situation caused by the COVID19 pandemic, ISV keeps our tradition of holding a whole-school event to celebrate the Mid-Autumn Festival. This activity not only connects the ISV community, but also fosters cultural exchange among our students.
The main theme throughout all the festive activities is Adaptability, which is the ability to be strong, patient, positive, and creative in the current lack of usual normalcy. Personal contributions in any activity by students will be granted points for the student's House. 
Let's look at a series of activities and students' handmade items now! 
1. Mid-Autumn Festival handmade products
Students were encouraged to make their own lanterns, drawings, masks and mooncakes. And they came up with many creative ideas!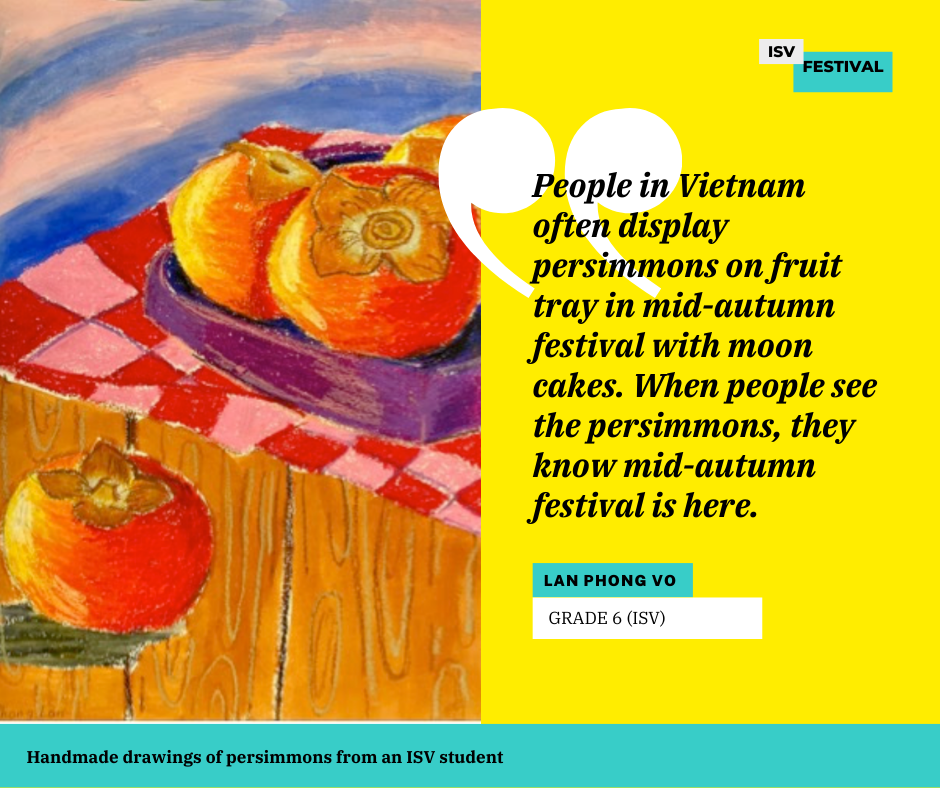 Please see the full collection of handmade items made by ISV pupils here.
2. Vietnamese quiz
Both Vietnamese and international students at ISV participated in the game to test and explore their knowledge relating to the Mid-Autumn Festival and Vietnamese culture. This interesting activity has created a lot of fun and helped student's understand this traditional festival while gaining points for their Houses.
3. Photo gallery
This online activity was specially designed for primary school students (PYP students). They shared photos of beautiful moments with their families during the Mid-Autumn Festival. Let's check out an exhibition of the meaningful pictures here.
We hope that ISV students did experience a joyful and warm festival with their families and friends. Wishing you and your family good health and happiness!