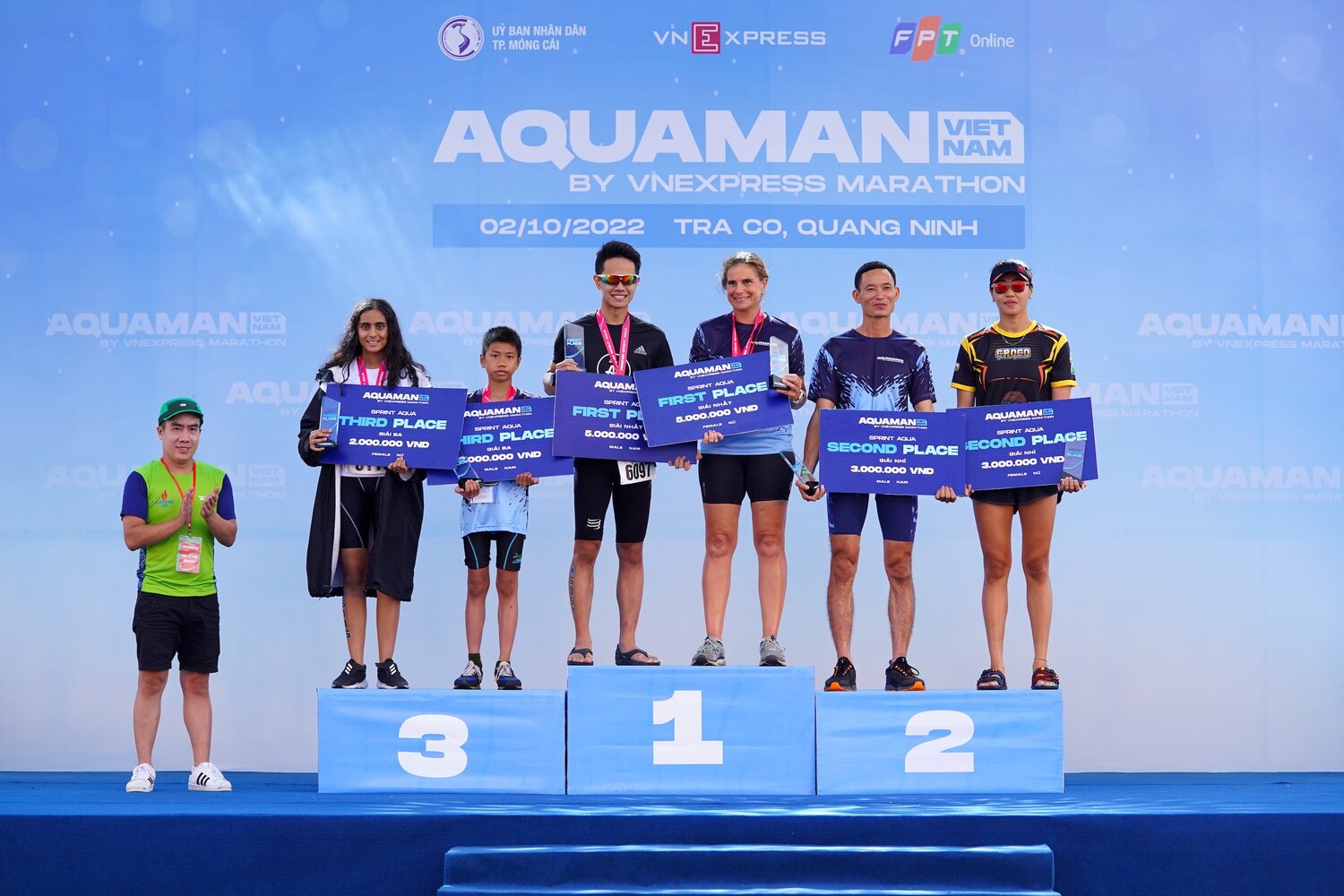 Aquaman Vietnam 2022 Competition
There were 10 Orcas who came, saw, conquered and made RGSV the National headlines. The youngest was 11, the oldest was 14 as they battled the barrel-like typhoon waves, sprinted and skidded on the slippery streets in the rain and made it to the finishing line with great aplomb.
On 2nd October 2022, the first-ever Aquaman 2022 was held in Mong Cai, Quang Ninh, the southernmost tip of the Vietnam-China border. Our athletes had to swim for 500mts in the South China sea, followed by a 5km run. The weather was far from optimum and the race was challenging as there was no age limit. Our middle schoolers were up against experienced adults.
All our female athletes performed brilliantly as they clawed themselves into the top ten. Nashom Sayed, Year 9, came 3rd bagging a bronze, Lam Bao Nguyen, Year 9, came 4th, missing the top three by a whisker and Tue Anh Thai, Year 8, despite a shoulder injury came 10th. All the boys stood their ground and managed to be in the top 101. Jaewon Jo, Year 10, ranked 22 as he went against some very seasoned adult athletes. Lucas Emannuel, Year 9 had just recovered from Covid but yet managed to come 50th, JunWoo Hong, Year 9 was the fastest swimmer and ranked 51, he was followed by Quoc Anh Kieu, Year 10 who in spite of a leg cramp ranked 52, TaeHwi Min, Year 9 got a stitch but yet soldiered on to the 75th position. Our youngest two Duc Anh Kieu, Year 7 and Tuong Thai, Year 7, bravely followed their seniors ranking 101 and 88 respectively. The kids were bruised, battered, and a little dehydrated but displayed superior mental strength and focus. The race not only tested their physical prowess but was also a test of their perseverance.
Our athletes were sensational as they were some of the youngest athletes who had performed exceptionally and they were widely covered by Newspapers and Television crews. Each one of our kids in their own capacity made Reigate and their coaches proud. 
More about the news on VNExpress here.