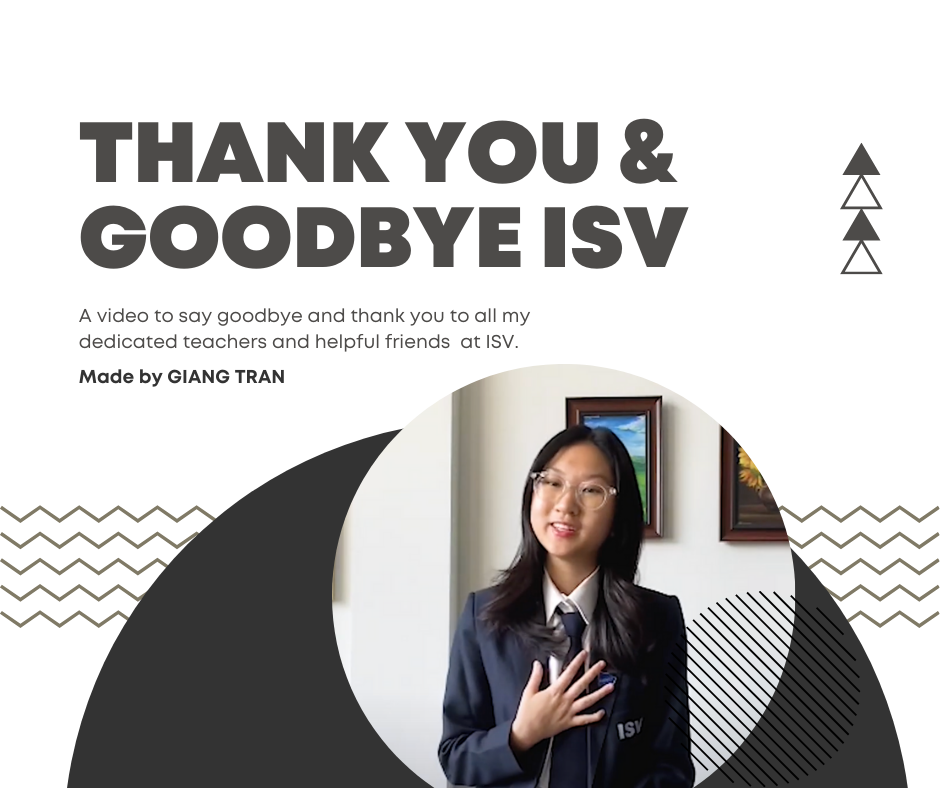 A 'Thank You ISV' Video From Our Alumnus
It is always hard to say goodbye to our beloved ones.
Giang Tran, our former Grade 10 student and prefect who has gone to Canada to continue her study, sent us a video to say goodbye and thanks to people at ISV who always stay by her side and support her during the past 3 years.
Thank you Giang for your meaningful messages. We wish you all the best in your next journey.
Let's watch her video here!